Talk about Travelling là một trong những chủ đề phổ biến không chỉ trong cuộc sống hằng ngày mà còn cả trong các bài thi, đặc biệt là phần thi IELTS Speaking.
Để chuẩn bị tốt cho kỳ thi của mình, bạn có thể tham khảo các từ vựng, bộ câu hỏi thường gặp trong 3 phần và các bài mẫu của chủ đề talk about travelling dưới đây nhé!
Các từ vựng thường gặp trong chủ đề Talk about Travelling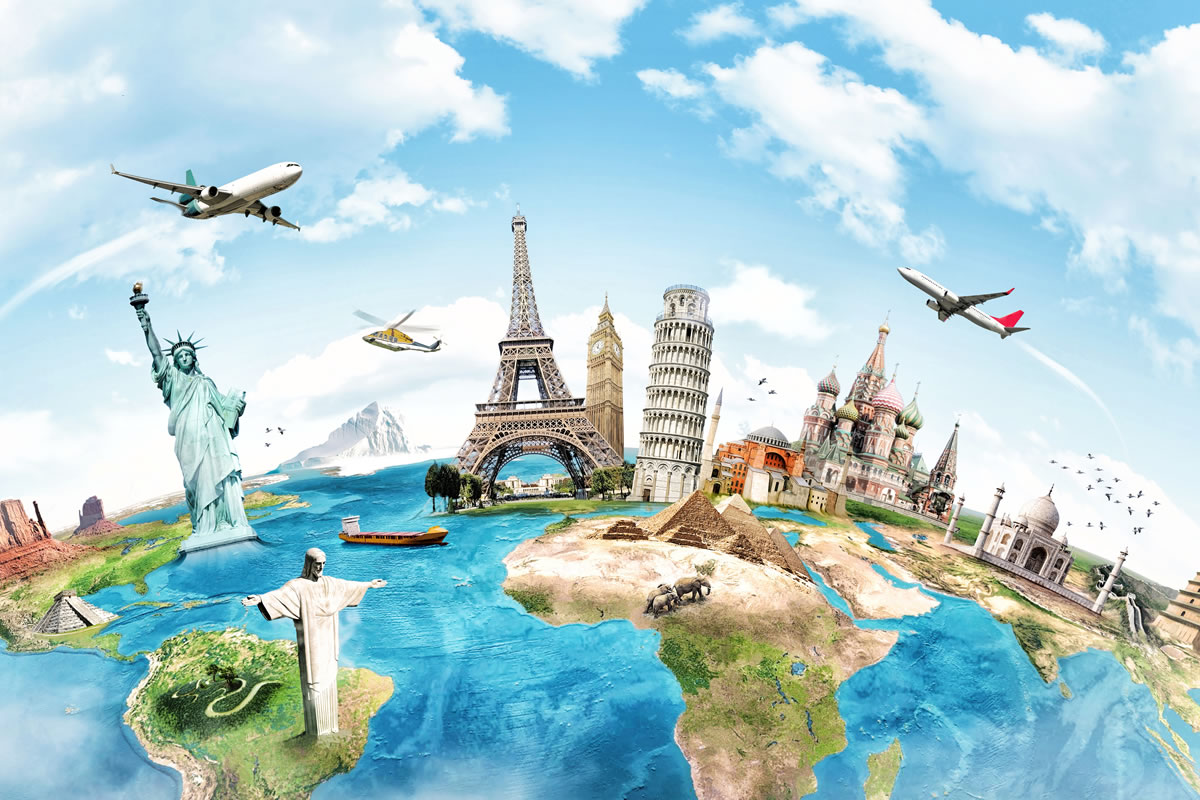 Affordable destinations: Những điểm du lịch giá rẻ
Tourist attractions = Places of interest: Địa điểm thu hút khách du lịch
The top spot: Địa điểm du lịch hàng đầu
Must-come destinations: Những địa điểm phải đến
Holiday destination: Địa điểm du lịch
Holiday of a lifetime: Kỳ nghỉ đặc biệt trong đời
Far-off destination: Điểm đến xa xôi
All-in package/ package holiday: Chuyến đi trọn gói (giá cả cố định, bao gồm chi phí vận chuyển, nơi ăn ở…)
Long haul flights: Chuyến đi xa
Wildlife safari: Chuyến đi thám hiểm động vật hoang dã
Tourist trap: Nơi nhiều khách du lịch đến và bóc lột khách du lịch (bằng cách lấy tiền đắt)
Guided tours: Chuyến du lịch có người dẫn đoàn
Red-eye flight: Chuyến bay khởi hành muộn vào đêm
Craft markets: Chợ đồ thủ công địa phương
Local cuisine: Ẩm thực địa phương
Local specialty: Đặc sản địa phương
Holiday resort: Khu nghỉ dưỡng
Aerial walkway: Cầu đi bộ trên cao
Coastal city: Thành phố biển
Blast: Một sự kiện rất vui vẻ
Holiday brochures: Cuốn sách nhỏ về những kỳ nghỉ
Hordes of tourists: Nhóm đông khách du lịch
Swarming with tourists: Khách du lịch đông đúc
Out of season: Du lịch trái mùa
Self-catering accommodation: Nơi ở tự phục vụ
Travelling light: Hành lý gọn nhẹ
Sunday driver: Người lái xe hay đi lòng vòng bắt khách dạo
Unexplored wilderness: Vùng hoang sơ chưa được khám phá
Spectacular beaches: Bãi biển tuyệt đẹp
Quaint villages: Ngôi làng cổ
Magnificent landscapes: Phong cảnh tuyệt đẹp
Stunning architecture: Kiến trúc tráng lệ
Picturesque village: Ngôi làng nên thơ
Stunning coastlines: Những đường bờ biển tuyệt đẹp
Exotic destinations: Những điểm đến kỳ thú
Awe-inspiring sunrise: Cảnh mặt trời mọc tuyệt đẹp
Breathtaking images: Những hình ảnh choáng ngợp
Off-the-beaten-track destinations: Những địa điểm hoang sơ
Untouched splendor: Vẻ đẹp tinh khôi
Pristine beauty: Vẻ đẹp nguyên sơ
Natural artworks: Những kiệt tác thiên nhiên
Embark on the journey: Thực hiện chuyến đi
Jam-packed: Đông người
To have itchy feet: Ngứa chân/ muốn đi du lịch
Off the beaten track: Nơi ít người biết đến
Hit the road: Lên đường, khởi hành
A full plate: Lịch trình dày đặc
Catch some rays: Tắm nắng
Hit the town: Đi xả hơi, đi quẩy
To find a gem: Nơi chỉ người bản địa biết mà các du khách khác chưa tới
Arduous journey: Một chuyến đi mệt mỏi
Break the journey: Dừng chân một lúc trong chuyến đi
Adventurous explorer: Người thích phiêu lưu mạo hiểm
Have a stopover: Nghỉ qua đêm trên chuyến đi dài, thường khi đi bằng máy bay
A real sense of adventure: Cảm giác hứng thú với những cuộc khám phá
To have wanderlust: Muốn khám phá thế giới, không thích ngồi yên một chỗ
Globetrotting – ˈɡləʊbˌtrɒt.ɪŋ: Du lịch vòng quanh thế giới
Delve into – delv: Tìm hiểu sâu hơn về…
On a whim – /wɪm: Một cách ngẫu hứng, không có kế hoạch trước
To sort out – ˈsɔːt.aʊt: Giải quyết vấn đề
Itinerary – aɪˈtɪn.ər.ər.i: Lịch trình
To be located/situated – ləʊˈkeɪt/ ˈsɪtʃ.u.eɪ.tɪd: Nằm ở… / Có vị trí tại…
To pack – pæk: Đóng gói, gói ghém đồ đạc
Landscape/Scenery – ˈlænd.skeɪp /ˈsiː.nər.i: Cảnh quan
Hospitality -ˌhɒs.pɪˈtæl.ə.ti: Sự hiếu khách
To take a stroll – strəʊl: Đi dạo vòng vòng
Adjacent (to something) – əˈdʒeɪ.sənt: Sát bên
To boast (something) – bəʊst: Nổi tiếng về gì/ Có gì đáng tự hào
Souvenir – ˌsuː.vənˈɪər: Quà lưu niệm
Specialty/ Speciality – speʃ.əl.ti: Đặc sản
To have something ingrained in someone's memory – ɪnˈɡreɪnd: Khắc ghi vào trí nhớ
Globalization – ˌɡləʊ.bəl.aɪˈzeɪ.ʃən: Sự toàn cầu hóa
To facilitate (something) – fəˈsɪl.ɪ.teɪt: Làm cho thứ gì đó trở nên dễ dàng hơn
To contribute (something) to something – kənˈtrɪb.juːt: Cống hiến (cái gì) cho điều gì đó
To enrich someone's knowledge – ɪnˈrɪtʃ: Làm giàu kiến thức cho ai
To perceive – pəˈsiːv: Nhận định
To encounter – ɪnˈkaʊn.tər: Gặp gỡ (thường là bất ngờ
To pose a threat to something/someone – pəʊz: Gây hại cho cái gì/ai
Tourist attraction – ˈtʊə.rɪst əˈtræk.ʃən: Địa điểm hút khách du lịch
The influx of tourists – ˈɪn.flʌks: Sự đổ xô đến hàng loạt của khách du lịch
Foreign/ overseas travel: Chuyến du lịch nước ngoài
Long-distance travel: Chuyến du lịch xa
Travel book: Sách hướng dẫn du lịch
Travel guide: Hướng dẫn viên du lịch
Travel agency/ agent: Công ty du lịch
Travel to/ around/ across [place]: Đi du lịch đến…
Travel abroad: Du lịch nước ngoài
Travel by airplane/ train/ on foot: Đi du lịch bằng máy bay/ tàu hỏa..
Xem thêm:

Từ vựng tiếng Anh chuyên ngành Du lịch
Các câu hỏi thường gặp & bài mẫu cho phần IELTS Speaking – Talk about Travelling
Câu hỏi Speaking Part 1 – Talk about Travelling
Do you like travelling?
Yes. Traveling merely alters your perspective, renews you, and helps you forget about your hectic job schedule. You get energized once you start having fun for a while.
Whom do you often spend the holiday with?
I often spend my holidays with my cousins at my grandma's place in Hyderabad which is the capital of Telangana state. We enjoy each other's company.
Have you done much travelling?
Yes. I have. My travels took me to several vibrant and historic locations, like Jaipur, also known as the "pink city," Hyderabad, a major metropolis, Nagpur, known for its oranges, Delhi, known for its food and shopping, and Punjab, known for its lively environment, among others.
What kind of places have you visited in your life?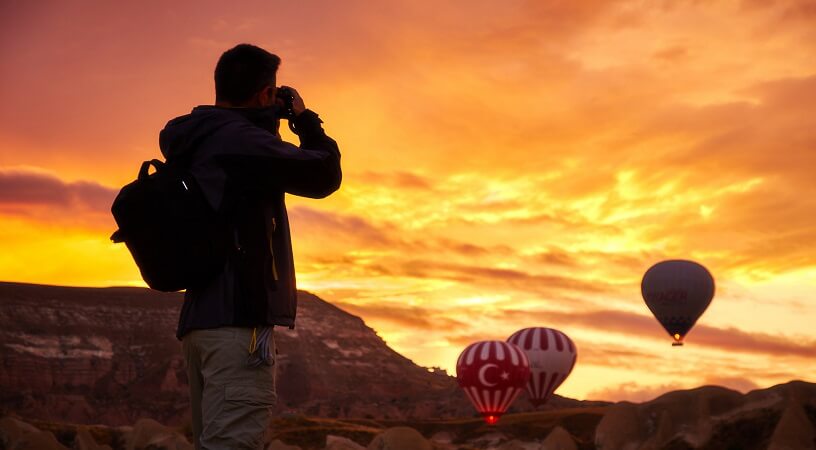 I have visited almost every type of place where people enjoy their life,, where they have many opportunity to express their creativity, where they can access top-notch educational resources, etc.
When you visit new places, what do you like to do?
Every time I go anywhere, the first thing I do is research the area's background or history before taking notes on my experiences. I write about the things I did, enjoyed, etc. I simply make notes in my travel journal so that I can revisit those moments whenever I open and read it.
Do you prefer travelling alone or in a group?
As group travel is always safe and most economical, I prefer doing it. Additionally, when we travel together, we bond with a variety of individuals and create a lot of wonderful, bittersweet experiences.
Do you often travel abroad?
I haven't yet ventured abroad. I want to first travel around my entire nation.
In which seasons do you prefer to travel?
Since the weather and environment are cold and comforting and traveling feels excellent when it's cool and soul-satisfying, I love to travel in the winter.
What is the best season to travel in your country?
The months of November through February, when the weather is unpredictable, are the greatest for travel in India. It's cold and dry at this time of year.
Would you say your country is a good place for travellers to visit?
Yes, without a doubt. India is regarded as one of the top destinations due to its vibrant and diversified culture. It is incredible to experience how warmheartedly Indians welcome visitors.
Câu hỏi Speaking Part 2 – Talk about Travelling
Describe a tourist attraction you once visited – Talk about Travelling
You should say:
When you visited it
Where is it situated
Whom you went with
Explain what about it you like the most
I enjoy traveling, but my hectic schedule prevents me from taking many excursions during the holidays. I traveled to Sikkim with my family before the global epidemic began. Although I can't recall the precise day, it happened around May of 2019. Even though it was July, the atmosphere was really relaxing. One of India's smallest states, Sikkim is located in the country's northeast. I've always had a stronger attraction to the mountains than the water. The most alluring aspect of mountains, in my opinion, is their innate tranquility and peace.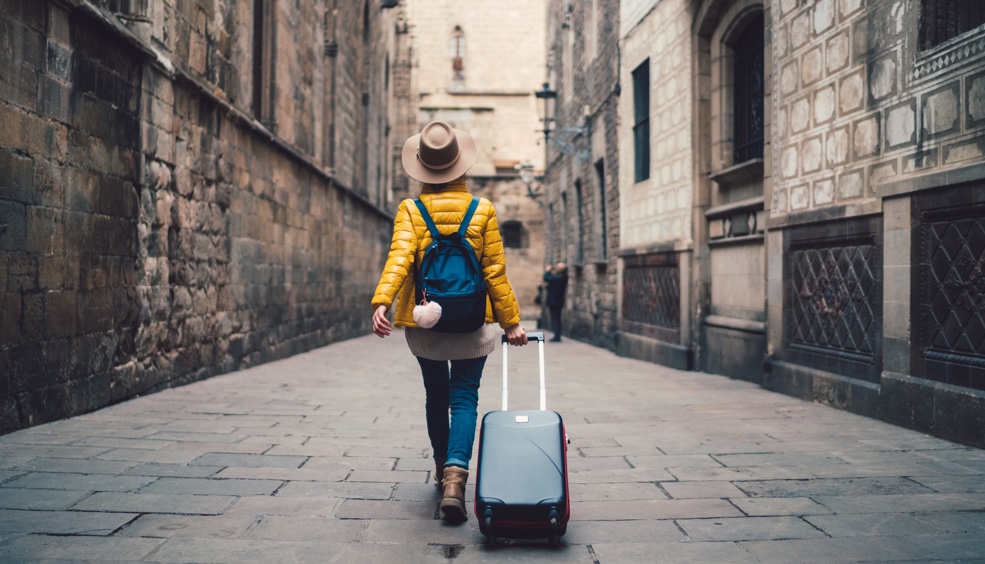 We began our journey in Pelling, a little town located at the base of Mount Khangchendzonga in the state of Sikkim in northeastern India. There are numerous monasteries and waterfalls in the town. Another similarly significant Buddhist shrine in Pelling is the Pemayangtse Monastery. On the same day that I went to Khecheopalri Lake, Rimbi Fall, Kanchenjunga Falls, and Singshore Bridge, I also went there. It ranks as Asia's second-largest suspension bridge. The following day, we went to the Rabdentse Ruins, and that night, we traveled to Ravangla. Unfortunately, it started to rain, so on our way to Ravangla, the only place we could visit was Temi Tea Garden. The following day, we traveled to Gangtok. We stayed there and went sightseeing on several days. We went to Rumtek Monastery, Seven Sisters Waterfall, Banjhakri Falls, and Tsomgo Lake. When we weren't sightseeing, we'd spend a lot of time in the Gangtok "mail," as they called their markets for shopping. Nathula Pass was off limits since it had begun to snow severely. We went to Gangtok's flower exhibitions as well as Yumthang, the flower valley. Everything was very peaceful and lovely, including the stunning snow-capped mountains, the waterfalls, the monasteries, the lakes, and the locals. Since then, Sikkim has deepened my passion for mountains. I had a special journey that I will always remember.
Describe a beautiful place you once visited – Talk about Travelling
You should say:
When you went to this place
Where it was
Whom you went with
And say why you liked it so much.
I just so happened to visit Darjeeling a few years ago. The exact date escapes me, but I do recall that it was soon after my class 10 board exam. It was an expedition that was organized by the administration of my school. One of India's most picturesque hill towns, Darjeeling is situated in West Bengal's northern region. It's all about the breathtaking vistas of the snow-capped Kanchenjunga, the streams that meander down the mountain sides, the gorgeous tea gardens, the landscapes with firs, pines, and ferns, friendly people, and a blend of modern and colonial charm. From Kolkata to NJP station, we boarded a train. We then boarded a bus that had been reserved by the manager of our tour guide.
Along with our tour guides, there were fifty pupils and eight teachers present. On the bus, we received our lunch packs. We went to the charming toy trains in the Himalayas. Taking a ride on a toy train across the city when it was parked by the side of some mountains was quite picturesque. It was impressive to see the gorgeous mountain on one side and the hectic city life on the other. Additionally, we went to Batasia Loop, Tiger Hill, the ropeway, the Himalayan Mountaineering Institute, the zoo, Rock Garden, and a number of other locations. There, we stayed for approximately a week.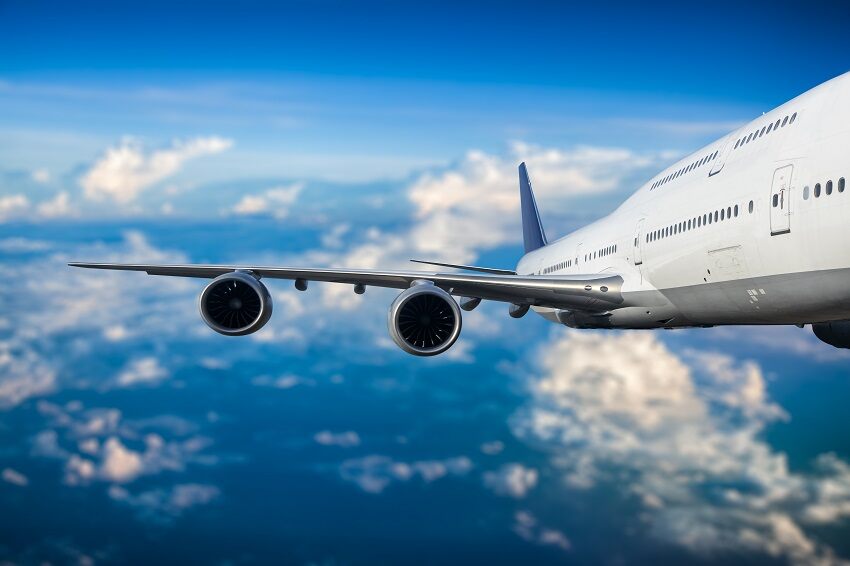 We were permitted to shop in Darjeeling's commercial district that evening, the fifth day. As it was an excursion, it goes without saying how much fun my buddies and I had. On the sixth day, we left for the NJP station, reflecting on the brand-new experiences and feeling sad that our much anticipated trip was coming to an end. We say goodbye to the most idyllic location of our dreams, but Darjeeling, the art of paradise, will always hold a special place in our hearts and minds.
Describe a short trip that you usually make (or, take) but dislike – Talk about Travelling
Since I live in Kolkata and attend school in Bhubaneswar, I detest traveling to college the most. The trip I occasionally have to take from Kolkata to Kalinga is the one I detest the most.
Every time I have a long break from school or anytime I want to spend time with my family, I travel back to Kolkata.
You will undoubtedly have home sickness if you were born and raised in a Bengali family. And I'm no different. Every chance I have, I simply pack up and head back home. So after the holidays are finished, I'll have to travel back to Bhubaneswar.
Every time I go home, my mother spoils me so much that I never want to go back to the college dorm and live alone. Although the hostel has nice cuisine, it cannot compare to food that has been prepared at home. I therefore detest traveling because I dread having to handle things on my own when it's time to return to the hostel. But there's also another justification. The majority of the time, I have to go alone, and because the distance is great, I frequently grow weary of the same old trip. I generally take a three-tier AC, and the fact that the passengers are going to Puri with their family makes me want to go back. They are all to themselves, and being a grown up it seems awkward to reach out and start a conversation. Thus the dislike becomes stronger each time.
Xem thêm các topic khác:
Câu hỏi Speaking Part 3 – Talk about Travelling
Do people in your country like to travel? – Talk about Travelling
Yes, Indians enjoy traveling. It takes a lot of time to travel through India. There are so many breathtaking and exciting locations here. India's population is hence eager to move from one location to another. Indians are constantly eager to experience the risk-taking and intrepid moments through travel. Nowadays, whether Indians take a weekend or holiday, they typically travel with friends.
How has travelling changed, compared to several decades ago?
India has transformed, particularly in terms of travel, due to the country's expanding economy and population. Nowadays, people travel in order to post blogs, photos, or videos of their travels on social media. The means of transportation have significantly increased, making travel currently more affordable, cozy, and rapid. These days, content creators travel, collect items, and publish them on social media, which is amazing. Nowadays, traveling is so convenient that anyone may take a lengthy vacation.
When do people travel (as tourists), whom do they usually go with?
For a long trip, a family vacation, or a weekend trip to a neighboring country, people typically travel with family, friends, or loved ones. Something within of us makes us want to grab our belongings and travel to a new location. During the months of April through May and December, most tourists travel to India, particularly the southern region, to experience the beaches with soft white sand and crystalline blue waters. Most tourists who travel to India do so with friends and family. Some people travel here with their loved ones to experience life's most daring experiences.
Do you think travel can (or, does) change people's ways of thinking?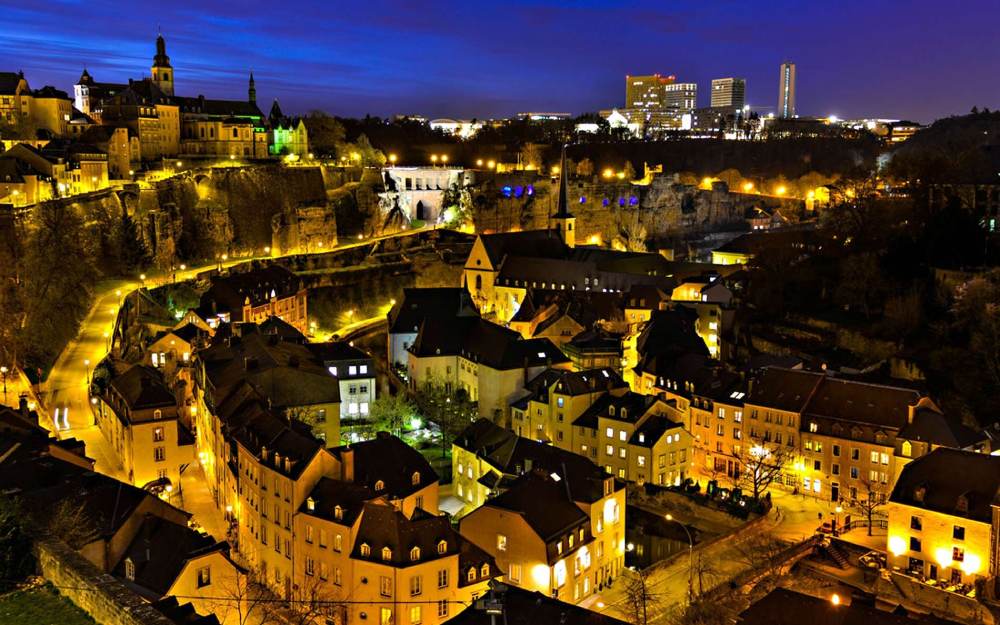 I think that travel has improved people's communication skills. People are now able to wait longer. People can learn a great deal more about the world around them through travel. The urge to interact with new people and discover a wide range of amazing, admirable things both grow as a result of travel. Simply by gaining experience, you develop into a well-rounded person. When we travel, we develop a stronger feeling of empathy and learn about various cultures. Another method for reviving our minds is social interaction. I really believe that travel shapes a person's personality. They become less judgmental, more grounded, open-minded, more upbeat, and less prone to panic.
What are the disadvantages of not travelling?
The drawbacks of not exploring new places are numerous. Many health and educational advantages will be lost. We won't be able to pick up new cultures or tongues. Lifetime-long memories will actually go away. If you don't take a vacation and go on a trip, you won't be able to handle the tension. You are also unable to recognize and value independence. You cannot increase your self-confidence. If you are not physically exploring new areas, you cannot fulfill your desire.
How do most people in your country travel to work?
In India, the majority of individuals own a car. It might be a four-wheeler or a two-wheeler. And others without access to a private automobile use local trains, buses, or other forms of public transportation. They occasionally take the subway as well.
People in cities used to like living downtown but now they prefer to live in the suburbs. Can you explain why?
There is a ton of unoccupied space in the suburbs. Most suburbs also have a certain level of tranquility and people go about their daily lives as usual. But as more people live in cities, the spaces there are getting smaller and smaller. The reduced cost of living in suburbs is another benefit.
What is the impact of vehicles on people's lives?
Nowadays, owning a private vehicle is extremely prevalent. Our lives are made simpler because we can go whenever we choose. From one city to another, people are now beginning to travel. Their lives are now more pleasant thanks to cars. People have also developed a bit of a lazy streak, as evidenced by their propensity to use vehicles even for short trips, which results in significant fuel use.
Do people in your country prefer to walk or take a car for short trips?
In India, people will almost always choose to walk if the distance is only a small distance, such as to the nearest food store. Additionally necessary for a healthy metabolism is walking. Walking is recommended since it is, of course, excellent for the environment, strengthens our immune systems, gives us more energy, and keeps our hearts in good condition.
How can big cities deal with the problem of having many people crowded in the same place?
By giving individuals useful and reliable information to arrange a visit, we can assist people. Organize the time of trip, for instance. We can also upgrade the infrastructure in a location to ease congestion in that specific area. Additionally, we can encourage big business to develop technological parks in towns and suburbs.
Bài mẫu phần IELTS Speaking cho chủ đề Talk about Trave
Bài mẫu 1 – Talk about Travelling
5 years ago, when I was studying in Belgium, I had a chance to travel to a very small country which I had been dreaming of going to – Luxembourg.
When I had some days off, I just made the irrational choice to skip school entirely. I had heard of this tiny country, which is situated in southern Belgium, before that. This country was said to be magnificent in terms of its landscapes, prosperity, and hospitality. I then utilized an app to purchase a train ticket and assembled my travel essentials. It was my first time traveling alone, so I was both excited and a little nervous at the same time.
I stopped at the primary gas station on the way to Luxembourg, which took me about 3 hours. After that, I merely went for a walk to see if anything was different from cities in Belgium. Since Belgium and Luxembourg are both European nations and are located close to one another, their architecture is extremely similar; Luxembourg, however, is home to beautiful landscapes with historic castles. Since I could see castles being built virtually everywhere and that they had previously been used to run businesses or abbies where people made beer or other goods, I must admit that I was shocked.
It was a lot easier for me because I could speak some French, which was the primary language there. I communicated in the language to order local specialties and souvenirs. And the reason this trip stands out in my memory so strongly is because it gave me the opportunity to experience all the formalities and steps involved in crossing borders in European nations. Since I didn't really have much time to explore them, I would definitely visit some of the museums if I had the chance to return.
Bài mẫu 2 – Talk about Travelling
We went to Digha on a road trip a few years back. My older sister's bachelorette party was taking place. Ten of us were present, five of whom were her friends and five of whom were cousins. To get about, we reserved a ten-seater van. The environment was cool. I seem to remember it happened in 2018.
The initial several days passed quickly. The west winds then began. It's known as Kalboishakhi in Bengal. Sea, rain, and storm don't mix well. Beaches were off limits, and we were told not to venture beyond the hotel. As a result, we were confined to the hotel room and alone. Our journey was delayed when the return flight was canceled. The best season of the year, though, was here. We held gatherings where we engaged in gossip, memory jogging, and even movie marathons.
After a week, we were meant to come back. But after 15 days, we came back. The scenario was difficult, but we were enjoying ourselves. Near the water, the weather was frightening. Tourists weren't outside. Even though the trip took longer than intended, I enjoyed it.
We had a lot to organize and coordinate for my sister's wedding when we got back. However, we were belted up for whatever work stress was about to hit while keeping in mind the storm and the water.
Xem thêm: Talk about a famous person
Bài mẫu 3 – Talk about Travelling
We visited Puri last year while on a trip.
My family and I went on the trip together. We made the decision to go on a quick trip to lift our spirits because we hadn't been anyplace for a while. My father has the constant practice of scheduling every location according to the days.
We took a day trip to Chilka and other surrounding locations to do some sightseeing. The day was scheduled to go till the evening. Everything went as planned up until my father made the decision to follow our driver's recommendation. As a native, he was familiar with all the roads and turns. He was well-versed on the background of the temples and the locations. He suggested that we go to a few truly stunning temples. He also added that the history of those places was very intriguing.
We arrived back 3 hours later than expected, but the trip there was worthwhile because we lost. The driver took us to a little village close to Kalinga after we had visited three temples. We witnessed a variety of items, including handloom creations, that will live on in our memory forever.
It was a quiet, unremarkable village. The locals were incredibly modest. If he hadn't recommended it to us, we wouldn't have gone there. Both my parents and I enjoyed ourselves. I'll go back there when I next travel to Puri.
Như vậy, qua bài viết này của Unia.vn, bạn đã có thể bỏ túi thêm cho mình những từ vựng và các câu hỏi phổ biến về chủ đề talk about travelling. Hy vọng những kiến thức này có thể giúp bạn đạt điểm cao trong bài thi speaking của mình nhé!