Talk about music là một trong những chủ đề khó nhằn làm vô số thí sinh bị kẹt lại ở phần phát triển và đưa ra ý tưởng. Hiểu được điều đó, bài viết đã tổng hợp tất cả từ vựng, bài speaking mẫu về chủ đề này để các bạn có thể tham khảo và đạt điểm cao hơn trong phần thi IELTS của mình.
Từ vựng về chủ đề Âm nhạc (Music) – Talk about your hobby listen to music
Trước khi bắt đầu nói một chủ đề nào đó, bạn cần chuẩn bị sẵn cho mình một vốn từ vựng đủ rộng để không bị "bí" từ. Dưới đây là một vài từ vựng chủ đề âm nhạc phổ biến mà bạn có thể tham khảo: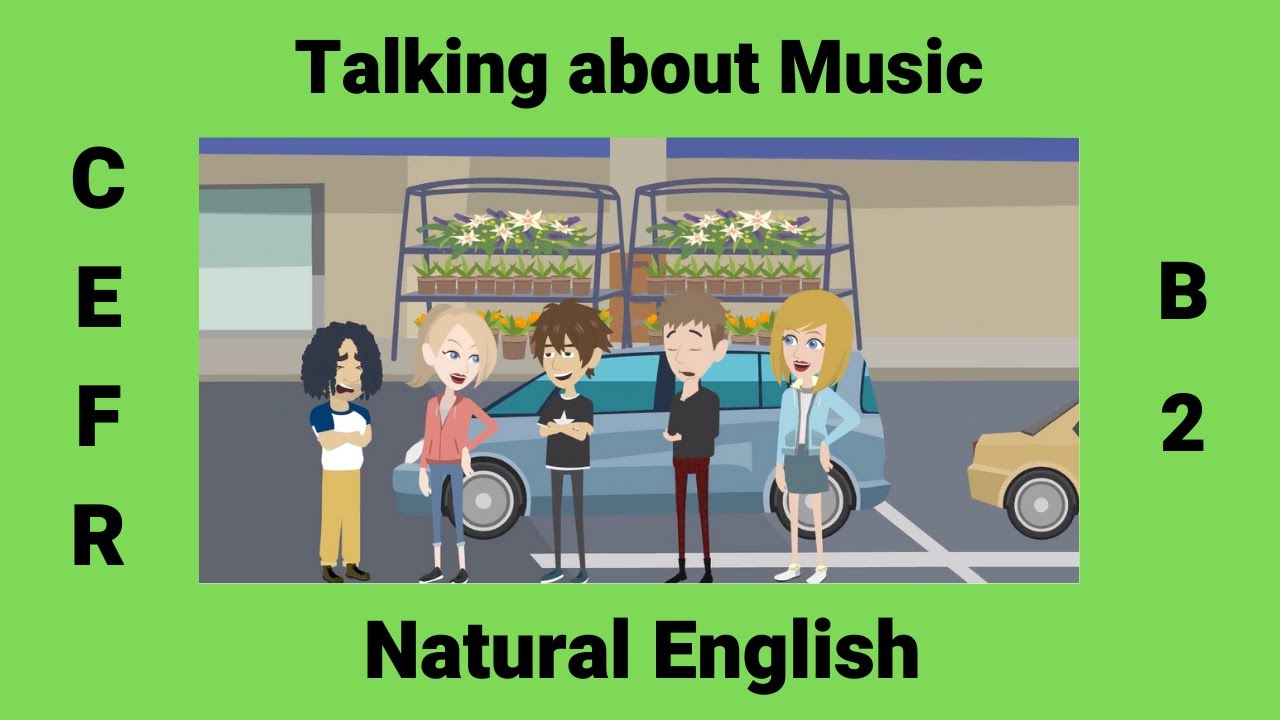 Adoring fans: Người hâm mộ
Background music: Nhạc nền
A catchy tune: Một giai điệu hấp dẫn
Classical music: Nhạc cổ điển
To download tracks: Tải các bài hát
To have a great voice: Giọng hát hay
To go on tour: Đi lưu diễn
A huge following: Lượng người hâm mộ
Live music: Nhạc sống
Live performance: Biểu diễn trực tiếp
A massive hit: Bản nhạc hit
A music festival: Lễ hội âm nhạc
Musical talent: Tài năng âm nhạc
To be/ sing out of tune: Hát sai giai nhạc
A piece of music: Một bản nhạc
To play by ear: Chơi mà không cần đọc note nhạc
A pop group: Nhóm nhạc pop
To read music: Đọc bản nhạc
A rock band: Ban nhạc rock
To sing along to: Hát theo
A sing-song: Một bài hát
A slow number: Một bài hát nhịp chậm
To take up a musical instrument: Để có một nhạc cụ học
Taste in music: Hương vị trong âm nhạc
To be tone deaf: Không phân biệt được các nốt nhạc khác nhau trong âm nhạc
Keep oneself updated with: Bắt kịp với xu hướng gì
Pump sb up: Làm cho ai vui lên
Have a soft spot for: Thích cái gì
Stardom(n): Sự nổi tiếng
All-time favorite song (n): Bài hát ưa thích mọi thời đại
International acclaimed band (n): Nhóm nhạc nổi tiếng trên toàn thế giới
Genre (n) /ˈʒɑːn.rə/: Thể loại
Nostalgic (adj) /nɑˈstæl•dʒɪk/: Hoài cổ
Hooked (adj) /hʊkt/: Phấn khích
Childhood memory (n) /ˈtʃaɪld.hʊd ˈmem.ər.i /: Ký ức tuổi thơ
Relaxing: Thư giãn
Leisure: Thời gian rảnh rỗi
Mood savor: Tâm trạng
Revitalize: Mang lại cuộc sống mới, năng lượng thành công…cho điều gì
All types: Tất cả các thể loại nhạc
Music genre: Thể loại nhạc
Classical, country music, pop music, love music: Nhạc cổ điển, nhạc đồng quê, nhạc pop, nhạc trữ tình
Touch my heart: Chạm đến trái tim
Excitement: Trạng thái xúc động hoặc cảm xúc mạnh
Rhythm: Nhịp điệu
Harmony: Sự hòa âm, sự hài hòa
Seductive melody: Giai điệu quyến rũ
Soothing: Dịu dàng
Passion: Sự say mê
Nostalgic: Hoài niệm
Diverse taste: Cảm nhận đa dạng
Boost/ pick up/ uplift my energy (v): Vực dậy tinh thần
Hand-eye coordination (n): Sự kết hợp giữa tay và mắt
Adoring fans (n): Fam hâm mộ cuồng nhiệt
Capture (a wider) audience (v): Thu hút đông đảo khán giả
Easy listening (adj): Dễ nghe, phù hợp nhiều loại nhạc
Go on tour (v): Đi tour lưu diễn
Go solo (v): Hát đơn
Take up the instrument (guitar, piano,…): Bắt đầu chơi nhạc cụ
Play a piece: Chơi (nhạc) 1 ít/1 đoạn
A huge fan of: Là một fan hâm mộ cuồng nhiệt của
Get rid of: Bỏ, rũ bỏ
Put it on repeat: Tua đi tua lại
Bring back good memory: Nhắc lại ký ức đẹp đẽ
Grow up + ving: Lớn lên cùng những cái gì
Recharge my battery: Hồi sức/ thêm năng lượng để làm gì
A big fan of: Rất thích
Instrumental songs: Nhạc không lời
Jazz: Nhạc jazz
Pop: Nhạc pop
Hip hop: Nhạc hiphop
Edm: Nhạc điện tử
Tempo: Tốc độ
Listen on repeat: Nghe đi nghe lại
Energetic: Năng động
To put it simply: Một cách dễ hiểu hơn
Mp3 player: Máy nghe nhạc
Kpop: Nhạc pop hàn quốc
Got exposed to many cultures: Gặp được nhiều nền văn hóa
Concerts: Buổi diễn
Settle for: Chấp nhận với
Acoustic performance: Diễn acoustic
Cover artists: Các nghệ sĩ hát lại nhạc của ca sĩ khác
Amazing: Tuyệt vời
Choir: Dàn hợp xướng
Musical instruments: Nhạc cụ
Xem thêm: Các tháng trong tiếng Anh
Bài mẫu IELTS Speaking part 1 topic Talk about Music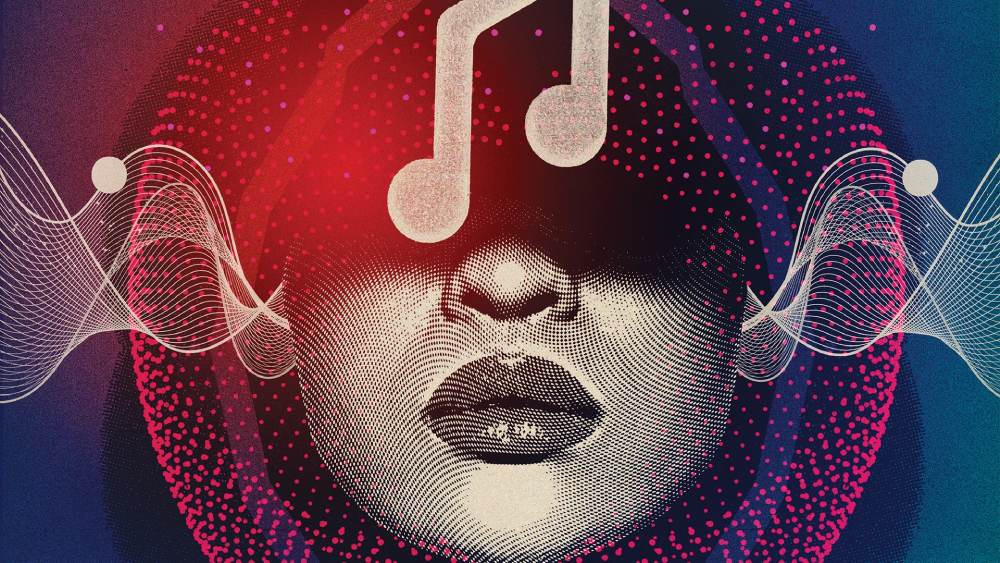 Do you like music?
Yes, of course. My daily activities include listening to music, and I cannot fathom my life without it. After a long day at work, listening to music is a fantastic way to relax.
What music do you prefer?
I'm a huge R&B and pop music fan. And I enjoy listening to contemporary performers like Ed Sheeran and Bruno Mars. Simply put, their music is the best.
Where do you typically hear music?
At home, I frequently listen to music. I love to spend time in my bedroom, which is the coziest part of my home, listening to countless tunes while wearing earbuds.
Do you frequently listen to music?
Well, I listen to music to unwind whenever I have free time. When I need motivation, I frequently listen to upbeat music, whereas when I'm feeling down, I prefer sad music.
Do you anticipate future changes in the music industry?
Like anything else, I think music will develop farther in the future. First off, I think it will depend even more on technology than it does now. I wonder whether there will even be music being played then by people. Robots performing music that has been programmed into their brains is something I could see. It's difficult to say!
Which genres of music do you enjoy?
Well, given my varied musical tastes, this is a bit of a difficult topic, but I'll answer that my favorites include contemporary pop, 90s alternative, and hip-hop of all eras. Pop songs are usually easy for me to sing along to, and I like keeping up with the most recent hits. 90s alternative transports me back to my youth and fills me with nostalgia. Last but not least, who can resist shaking their body to hip-hop beats?
Have you ever attended a musical performance? Or perhaps you've attended a musical performance.
went to a lot of concerts while I was studying abroad in Europe because most of my favorite musicians played in Amsterdam. When I return to Vietnam, there isn't a concert, so I typically settle for an acoustic performance from local cover musicians, which is still really fantastic.
Have you ever picked up a musical instrument and practiced it?
In fact, while I was in elementary school, I played the piano for my school choir. In high school, I also picked up how to play the guitar. Due to a lack of time, I stopped playing both instruments.
Is music a significant academic subject in your nation?
In my nation, music is one of the topics that all primary and secondary students must take. But the main emphasis is on singing. To make the tunes livelier, we can also add some movements. Musicians are only permitted to use instruments if they are chosen for the major performances.
When you were a kid, did you listen to music a lot?
When I got my first cellphone, I only then did I start listening to music. If I recall correctly, that happened when I was in secondary school. Most of the time, I listened to music on the radio.
What genres of music are (the most) favored in your nation?
I assumed that Kpop, specifically, is what the majority of people in Vietnam listened to. This Korean Music industry spreaded really fast. You can hear Korean songs in pretty much every corner of this city.
Xem thêm các bài viết liên quan:
Bài mẫu IELTS Speaking part 2 topic Talk about your favorite music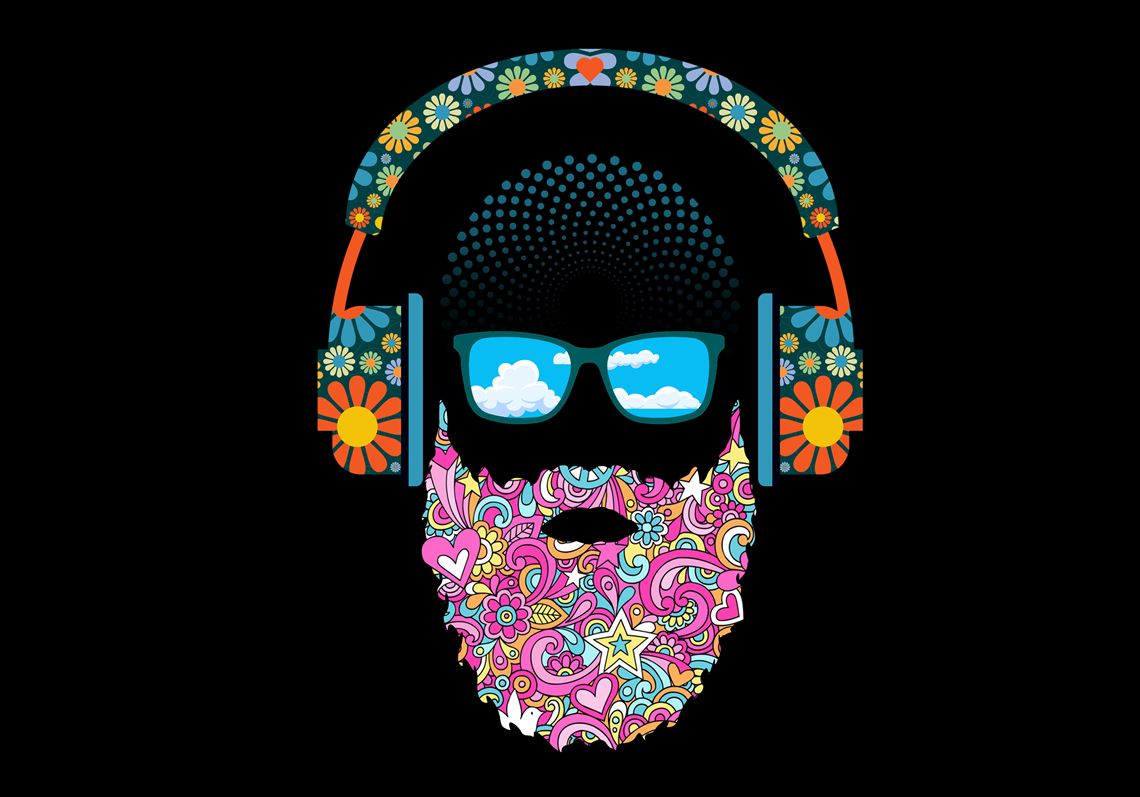 Describe a song that you like
You should say about:
What its name is;
What kind of music it is;
Where/ When you first heard it;
And explain why you like it.
Câu trả lời mẫu:
Since I love music so much, I probably listen to pop music the majority of the time while I'm free. Today, I'd like to share with you my all-time favorite song, "Yesterday once more," by the highly esteemed group The Carpenters.
When I was only 15 years old, I heard this song for the first time on the radio at a bookstore. First off, this song has a straightforward but poignant flow, which is what I appreciate most about it. The melody and singer's voice blend flawlessly with the pop song's sluggish rhythm and pop genre.
Additionally, it includes sentimental lyrics that bring back pleasant memories of the past, such as times when I enjoyed myself with my friends in high school or when I traveled with my family.
Second, following challenging lessons at work, this song's incredibly lovely melody gives me energy to recover. Actually, I get hooked every time I hear this since I remember hearing it when I was a kid. "Yesterday once more" by The Carpenters is my favorite song ever. I learned to sing and listen to their music as a child.
After work, taking a bath or cooking while listening to the song is a wonderfully soothing experience. I believe I can let go and let go of any worry or pressure.
The song will always be one of my favorites, and I'm sure I'll listen to it again and again!
Describe an interesting song
You should say:
What it is
Which country the song comes from
What story the song tells
And explain why you think it is interesting
Câu trả lời mẫu:
Everlong by the Foo Fighters is one of the songs that most resonates with me when I hear it. The lead singer of the American alternative rock band Foo Fighters, Dave Grohl, penned this song amid one of his lowest times.
He claims that he penned the song around Christmastime, right after getting divorced and spending the night in a sleeping bag on a friend's floor. His drummer and guitarist were also on the verge of leaving the band at the same moment. He spent less than an hour writing this love song in the midst of this tumult.
He may not have been thinking of a specific person when he wrote this, but the theme is being so closely attached to someone that your relationship goes beyond the realm of the physical to the spiritual. It is a celebration of love and the way it all happens. the initial sense of uncertainty and the joy at any developments.
It accurately captures the intensity of how intense love can be, and I believe this is why both those who have experienced it and those who haven't find it so moving.
There's also one more thing I find interesting about this song, which is the fact that it did not become popular right away. Before people began to truly listen to the music and fall in love with it, it had to be reduced to an acoustic form, to its most raw core.
After then, it quickly became the favorite song of many fans, and Grohl continued to release music, claiming that it is the tune that the majority of his followers cite to him.
Xem thêm:
Bài mẫu IELTS Speaking part 3 topic Talk about Music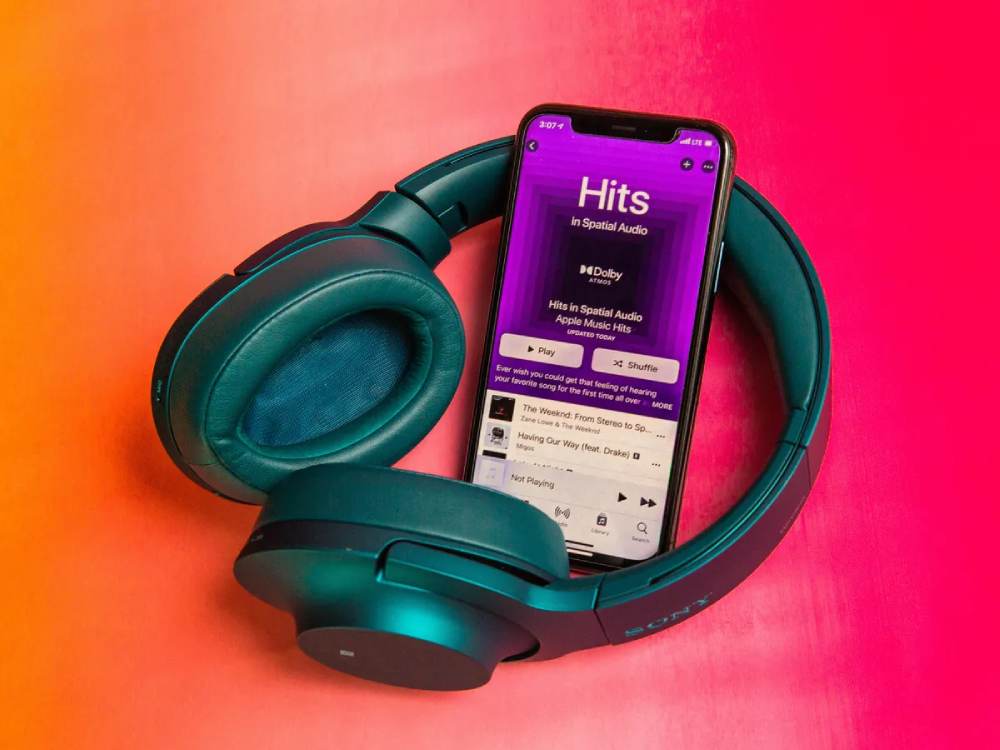 What do old people like to listen to?
They probably listen to the music they loved when they were younger to relive those nostalgic feelings. They are familiar with the lyrics and rhythm of the music. Every older generation seems to criticize the younger ones based on their musical tastes. Because they can't grasp newer music, they tend to adhere to the music they are familiar with.
How would your grandfather feel if you gave him some hip hop music to listen to?
He would probably be frightened by a lot of the elements in hip-hop music, to be honest. The music of today is very different from the music of the past. He led a morally upright life, thus I imagine that he would believe that hip hop emphasizes immoral themes like drugs, sex, and violence.
However, I believe that if he gave it a chance, I could discover some hip hop that he would like. He would relate to that kind of topic more readily if the musician sang more frequently about passion, ambitions, or hard effort.
Why do you think people of different age groups have different favourite songs?
The causes are twofold. in the first place it's down to trends over time and in the second place, it's due to nostalgia.. The 1970s had disco, the 1980s had synthesizers, and the 1990s had punk and grunge. Music is not immune to trends. Music is no exception to the rule that depending on the time of your birth, certain trends will influence your life.
Additionally, as individuals get older, they stop listening to music as frequently as they did when they were younger. As a result, you start to feel nostalgic for the past, which makes people unreceptive to new music and divides generations.
What kinds of music do (small) children in your country like to listen to?
Pop songs that have been remixed into or transformed into parodies of children's songs are quite popular with young children in my nation. They choose songs that are easy for them to learn and sing along, such as those that are repetitious and have a quick tempo.
The worldwide phenomenon Baby Shark is a prime illustration of this. It has a basic repetition pattern and a pleasant melody. In terms of music, it's not poetry, but kids loved it like crazy!
What do you think influences a young person's taste in music?
Family and friends, in my opinion, have the greatest influence on a young person's taste. Children are frequently forced to listen to whatever music the adults enjoy at first while they are at home, on the go, or just having some downtime.
The choice is initially made by the adults, therefore many of the first bands or artists they like are also favorites of their parents. This is where friends or siblings may help. They widen their musical horizons by offering fresh and intriguing alternatives to what the parents have previously supplied.
How has technology affected the kinds of music popular with young people?
I believe that the amount of music that is now accessible to the general audience is unprecedented. You can now listen to any song in the entire world's music library. I may choose from a wide range of genres, have access to an infinite number of musicians, and listen to music from all over the world.
Am I in the mood to listen to an American pop artist? Or perhaps some rough rock from Mongolia? Or possibly a techno DJ from Australia? Social media, which has become a crucial component of marketing, has greatly facilitated people's ability to connect with and identify with their favorite artists in addition to the selection. Consequently, social media aware artists tend to be more popular than others.
Tổng hợp bài mẫu chủ đề Talk about Music
Bài mẫu 1 – Talk about Music
Pop music is my favorite genre. I actually enjoy all types of music. But the most favorite part is pop. That is because most people listen to music. Pop music is the most common music around us. It has a good point, we can listen to it easily, and we find it simple. I find pop music to be interesting for the reasons listed above. Justin Bieber is the pop musician I adore. He is one of the most well-known solo artists.
Although his songs are dance tunes, I enjoy his voice and dancing. I agree that a singer's voice has a significant role in mainstream music. I pay close attention to the singer's voice when selecting a song. Likewise, I have a large number of songs; nearly all lists are pop music, but most of them are Korean pop music.
Bài mẫu 2 – Talk about Music
I frequently listen to music to unwind when I have free time. I enjoy listening to a wide variety of music. But I like rock ballads over other kinds of music. This type of music is one that I particularly enjoy because it successfully combines rock and ballad.
I enjoy hard rock, but I also enjoy delicate ballads, and rock ballad did this quite well. "Always Somewhere" is one of my favorite tunes. The lyrics mix together and every note is low. I have been in love with this music since I first heard it.
Bài mẫu 3 – Talk about Music
Pop is my favorite genre of music, and there are several reasons why. It firstly reduces stress. Pop music is usually what I listen to to unwind or go to sleep whenever I'm feeling down or exhausted.
Then, my emotions truly improve. Second, music facilitates my socialization. I've made a lot of new acquaintances at my institution that share my love of music. Whenever we have free time, we frequently discuss and sing a song together. The result is that I am making a lot more friends.
Finally, listening to music makes me more productive. While it's true that I'm really slow at cleaning my room, I work quickly and efficiently while I'm listening to a pop song. In essence, music is an important part of my life. It brings many changes to me, so I see music as a friend of me.
Bài mẫu 4 – Talk about Music
Like most individuals, I enjoy listening to music. I enjoy music because it is my go-to pastime during free time. Additionally, music aids in my stress relief and spiritual calm. POP music is one of my favorites for a variety of reasons.
First off, listening to POP music makes me feel happy and at ease, which helps me to relax spiritually. I listen to it every afternoon after work because of this. Second, it gives me more energy and optimism so that I can complete my tasks more effectively.
Thirdly, I may make many friends all over the world without having to understand their language by having a shared passion in POP music.
Như vậy, qua bài viết mà Unia.vn đã chia sẻ ở trên, bạn đã có thêm một "tủ" từ vựng cũng như các bài mẫu IELTS về chủ đề talk about music để tham khảo. Hy vọng những kiến thức nào có thể giúp bạn cải thiện được kỹ năng speaking của mình nhé!