Family luôn là phổ biến trong các đề thi IELTS trong những năm gần đây. Ngoài ra, talk about your family còn là chủ đề để mọi người giao tiếp với nhau hàng ngày.
Nếu bạn chưa biết cách giới thiệu về gia đình mình với người khác hay đang muốn cải thiện kỹ năng Speaking với chủ đề này, hãy cùng Unia.vn tham khảo ngay bài viết bên dưới nhé!
Cách lên dàn bài chủ đề Talk about your family
Đối với chủ đề Talk About Your Family, đề bài yêu cầu thí sinh miêu tả về một thành viên trong gia đình hoặc những sự kiện hay những dịp đặc biệt nào đó của gia đình bạn.
Tùy vào những ý tưởng muốn diễn đạt, bạn sẽ sử dụng cấu trúc bài nói khác nhau. Tuy nhiên, bạn cần lưu ý rằng điểm ngữ pháp sẽ không chỉ đánh giá bạn sử dụng cấu trúc nào, mà còn phụ thuộc vào bao nhiêu cấu trúc và cách sử dụng có chính xác hay không.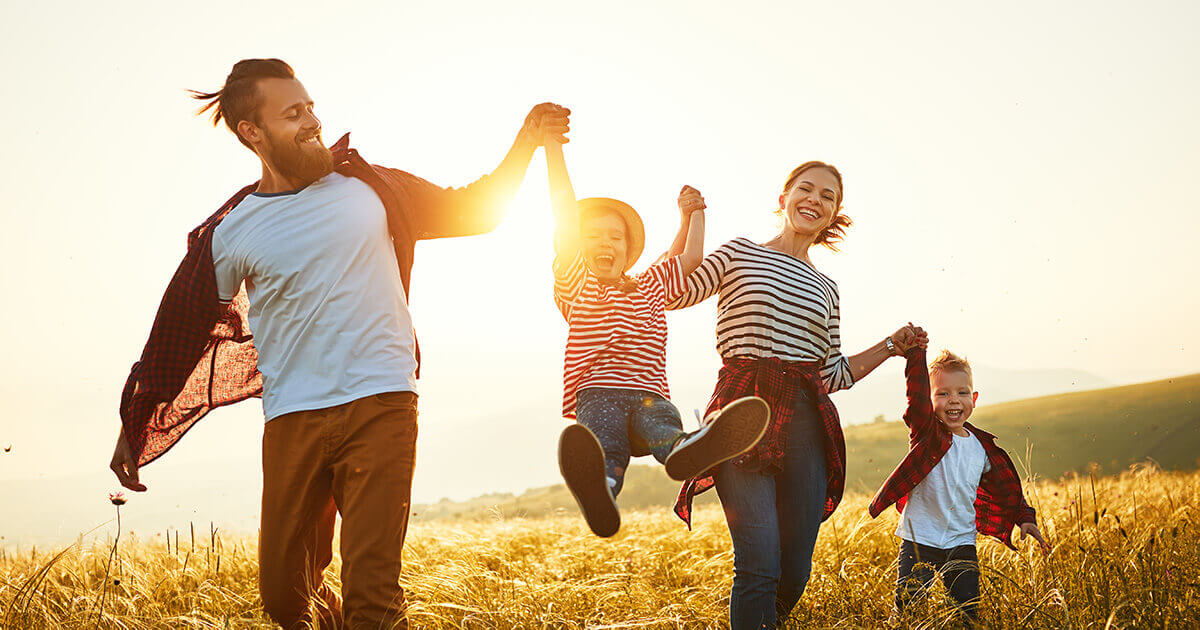 Để có được một dàn bài hoàn thiện, bạn nên đặt ra những câu hỏi liên kết với mốc thời gian thực tế để câu chuyện được logic và mạch lạc.
Cấu trúc bài Talk about your family
Một bài nói về chủ đề gia đình cần có những ý chính sau:
How many family members in your family? – Có bao nhiêu thành viên trong gia đình của bạn? → Kể tên và liệt kê ra đó là những ai?

Five people, including mom, dad, younger sister, younger brother and myself
We keep a cat so it can even be considered the family's sixth member

What they do? – Họ làm nghề gì? → Kể tên ngành nghề của các thành viên trong gia đình

Mom is a housewife
Dad is a police officer
Sister is final-year student, she is intern at a technology corporation
I'm in junior year of university

How close you are? – Gia đình bạn gũi với nhau bằng cách nào? → Kể tên các hoạt động để gắn kết tình cảm giữa các thành viên

My family is quite close-knit.
Our favorite activity is a special supper my mom prepares for the entire family on the weekends.
Dad is less likely to be at work then, so the whole family may spend time together over supper.

Explain why your family is important to you. – Giải thích vì sao gia đình lại quan trọng với bạn

Family is extremely important
Don't know what life would be like without them
Bên cạnh những ý trên, tùy vào các tư duy và câu chuyện cá nhân, bạn có thể mở rộng nội dung để bài nói hay hơn.
Từ vựng chủ đề gia đình
Từ vựng về các thành viên trong gia đình
Father/ Dad: Bố
Mother/ Mom: Mẹ
Stepmother/ Stepmom: Mẹ kế
Stepfather/ Stepdad: Dượng
Mother-in-law: Mẹ chồng/ Mẹ vợ
Father-in-law: Ba chồng/ Ba vợ
Son: Con trai
Daughter: Con gái
Parent: Phụ huynh
Child: Con cái
Only child: Con một
Wife: Vợ
Husband: Chồng
Sibling: Anh/ Chị/ Em ruột
Brother: Anh trai/ Em trai
Brother-in-law: Anh rể
Sister: Chị gái/ em gái
Sister-in-law: Chị dâu
Cousin: Anh chị em họ.
Relative: Họ hàng
Uncle: Bác trai/ cậu/ chú
Aunt: Bác gái/ dì/ cô
Nephew: Cháu trai
Niece: Cháu gái.
Grandmother: Bà
Grandfather: Ông
Grandparent: Ông bà
Grandson: Cháu trai
Granddaughter: Cháu gái
Grandchild: Cháu.
Integral (n.): Quan trọng sâu sắc
Clerk (n.): Thư ký
Junior year (n.): Năm học trước năm tốt nghiệp
Close-knitted (adj.): Gắn bó khăng khít
Family tradition (n.): Truyền thống gia đình
Bond (v.): Gắn bó
Savor (v.): Thưởng thức
Delectable (adj.): Ngon lành
Xem thêm: Các tháng trong tiếng Anh
Từ vựng phổ biến về chủ đề gia đình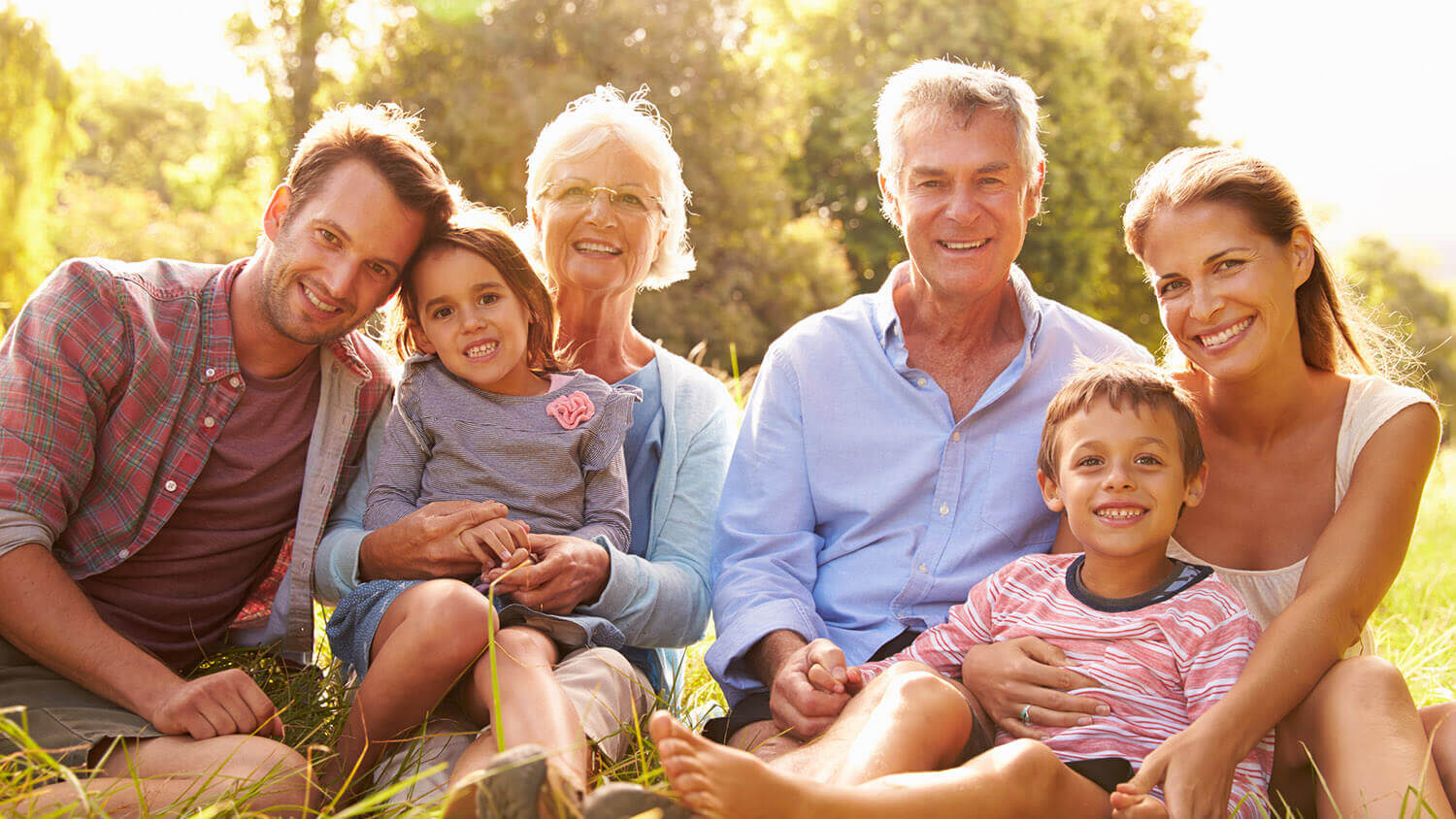 Extended family: Một đại gia đình bao gồm, có cha mẹ con cái và ông bà, cô, dì, chú, bác, v.v
Nuclear family: Một gia đình hạt nhân chỉ đơn thuần là một cặp vợ chồng và con cái của họ, trái ngược với một đại gia đình.
Single parents: Ba/ Mẹ đơn thân.
Bring up: Nuôi
Upbringing: Sự nuôi dạy.
Divorce: Sự ly hôn.
Childcare: Sự chăm sóc cho con cái.
Adolescence: Tuổi vị thành niên.
Formative year: Những năm hình thành tính cách của con nít.
Xem thêm: Câu nói về gia đình ý nghĩa
Thành ngữ phổ biến về chủ đề gia đình
Flesh and blood: Máu mủ ruột thịt
Chip off the old block: Giống bố mẹ như đúc
like two peas in the same pot: Giống nhau như đúc
Like father, like son: Cha nào, con nấy
When the blood sheds, the heart aches: Máu chảy ruột mềm
Blood is thicker than water: Một giọt máu đào hơn ao nước lã.
Men make houses, women make homes: Đàn ông xây nhà, đàn bà xây tổ ấm.
Break one's neck: Cố gắng hết sức, nai lưng ra làm
Bring home the bacon: Kiếm tiền nuôi sống gia đình
The apple of one's eyes: Người được cưng chiều, yêu mến
The apple doesn't fall far from the tree: Con nhà tông không giống lông cũng giống cánh.
The apple of one's eyes: Người được cưng chiều, yêu mến
Talk about your family – Bài mẫu IELTS Speaking Part 2 chủ đề về gia đình
Bài mẫu 1
Now I want to share a moment when I was incredibly proud of a member of my family. It was the moment my mum regained her health after a protracted battle with cancer.
Remember, she learned that something weird had been discovered in her right breast three years prior. She specifically went to the hospital for a yearly health checkup, and the information that she learned there horrified her.
She found it difficult at first, but she eventually agreed to let the doctor remove it. It was actually a small tumor that had developed within a year or less, so she had to take quick actions to prevent further issues.
Well, there are a lot of reasons I am proud of her. She was really brave to accept the dreadful news concerning her health, to start with. She didn't cry or try to disguise it, like most people would have when they heard that. She also had the patience and positivity to accept that she had to go through some difficult treatment process steps. She never complained once when I took her to the hospital. She was eventually cancer-free following surgery and a few follow-up care consultations with her doctor.
Bài mẫu 2
My family is a 3-generation family, which consists of my grandfather, my parents, my brother, and myself. This year, my grandfather will turn 90 years old. He needed to walk with a cane and had pale hair. Truong is the name of my father. 42 years old and a construction engineer, my father. Dad's regular duties include supervising the construction. My father enjoys sports and is active. My father frequently plays soccer outside of work.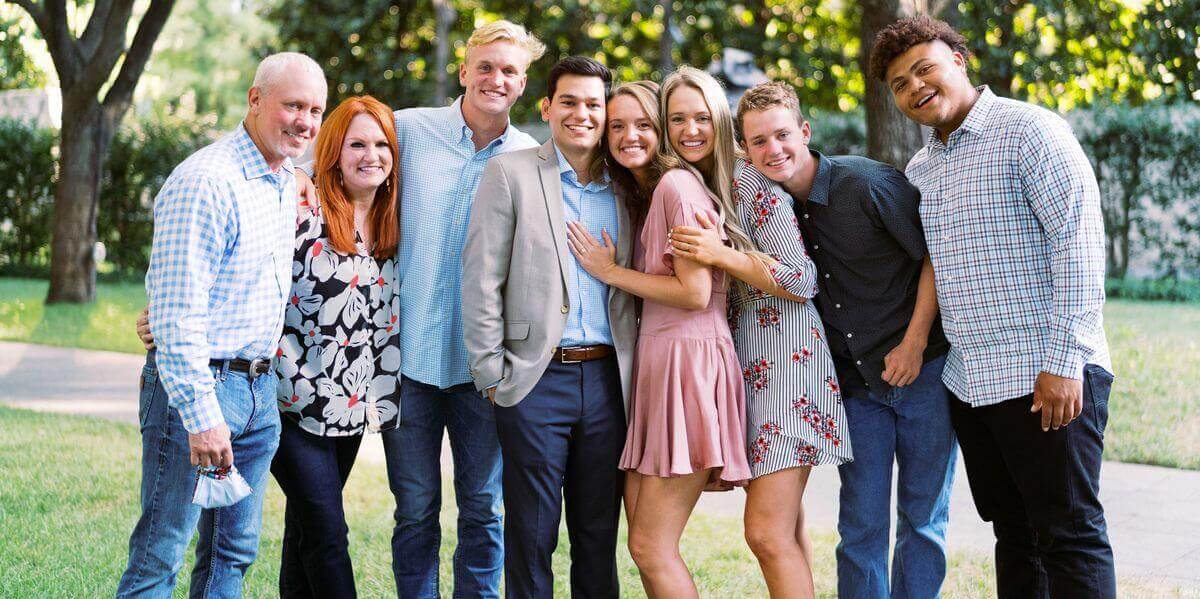 Nguyet is the name of my 38-year-old mother. My mom is a stay-at-home mom. She stays at home every day to look after her family, kids, and the house. Despite the laborious effort, my mother expressed her happiness at being able to provide for her family. Nam, my brother, is a senior at a nearby high school. He succeeds well in school and has a really good appearance. He receives the designation of good student each year.
The time when my family gets together is in the evening. Everyone conversed while giggling joyfully. Everyone had a smile on their face. My family is picture-perfect in every way. I cherish my family.
Bài mẫu 3
Family has always played a significant role in my life. We are a family of four with my mom, dad, younger sister, and myself living there. Our family also has a pet cat, who my sister adores to the point where she occasionally refers to him as the fifth member of the family.
While my Dad is a police officer, my Mom works as a bank clerk. He doesn't usually join us for meals because his job as a lawyer may be very demanding at times. My sister recently graduated from high school, which is why she's applying to the institution of her choice.
As a junior in a university, like my sister, I attend a completely different institution.
My family is strongly bonded together. I have no idea how it is for other families, but it certainly feels that way to me. Every weekend, as part of our family custom, my mom prepares a special supper for everyone. Dad is less likely to be working at that time, so our family can be together at the dinner table and enjoy something we don't get to do every day. It also helps that my mom's specialties are delicious.
The value of having a family, in my opinion, cannot be overstated. What my life would be like without my loved ones is difficult for me to imagine.
Bài mẫu 4
Family is said to be the place where life begins and love never dies. The true meaning of that adage can only be understood by love from the bottom of the heart. My mother, my younger brother, and I make up my family of three.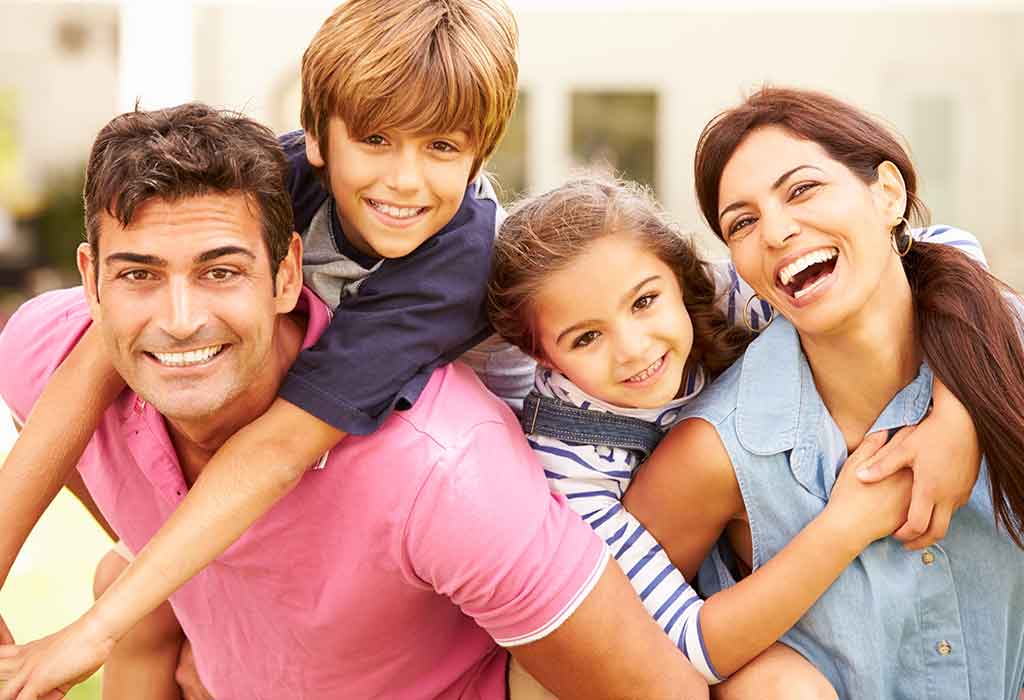 Ten years have passed since my parents' divorced. My mother tried her best to look after us, but the grief she endured was too great, preventing her from finding love again. Vietnam Airlines pilot is the primary occupation of my mother. Her journeys could take a few days or even a week. We occasionally only see her on the weekends. However, my mother did employ a seasoned housekeeper who is attentive and kind to look after my brother and I while she is at work.
My mother transforms into a strong woman she could never have imagined before after leaving the mess behind. In regards to my younger brother, I would say that he is the most naughty person I have ever known. Three times a week during the previous semester, my brother's instructor visited my mother to voice her displeasure with what he had done. He excels at swimming, though. He is also one of ten top pupils at his school. My mother always tolerates his inappropriate behavior because of this.
I am much more reserved and quiet than my brother. However, we remain close and consider each other to be a best friend. My mum is very delighted by that. I relocated to Ho Chi Minh City for university studies two months ago, thus I'm no longer at home. I'm very homesick for my mother, my brother, and even my housekeeper. My family is always in my heart no matter how far I travel from home because "family is where life begins and love never ends."
Bài mẫu 5
My family, which consists of four members, is the best ever. Being a businessman, my father occasionally has to travel for a few days on official business. Being a homemaker, my mother constantly does her best to look after our family. The rest of the family enjoys her lovely breakfast as a tiny pleasure to begin a good day. Every time he travels for work, my father claims that he loses a few pounds because he misses her meals.
My older brother drives me to school on his bike every day because we both attend the same school. He drives me most of the time, but occasionally I take him to school. He is a silly brother who thinks it's fun to play pranks on me, but he also looks out for me and helps if I ever need anything.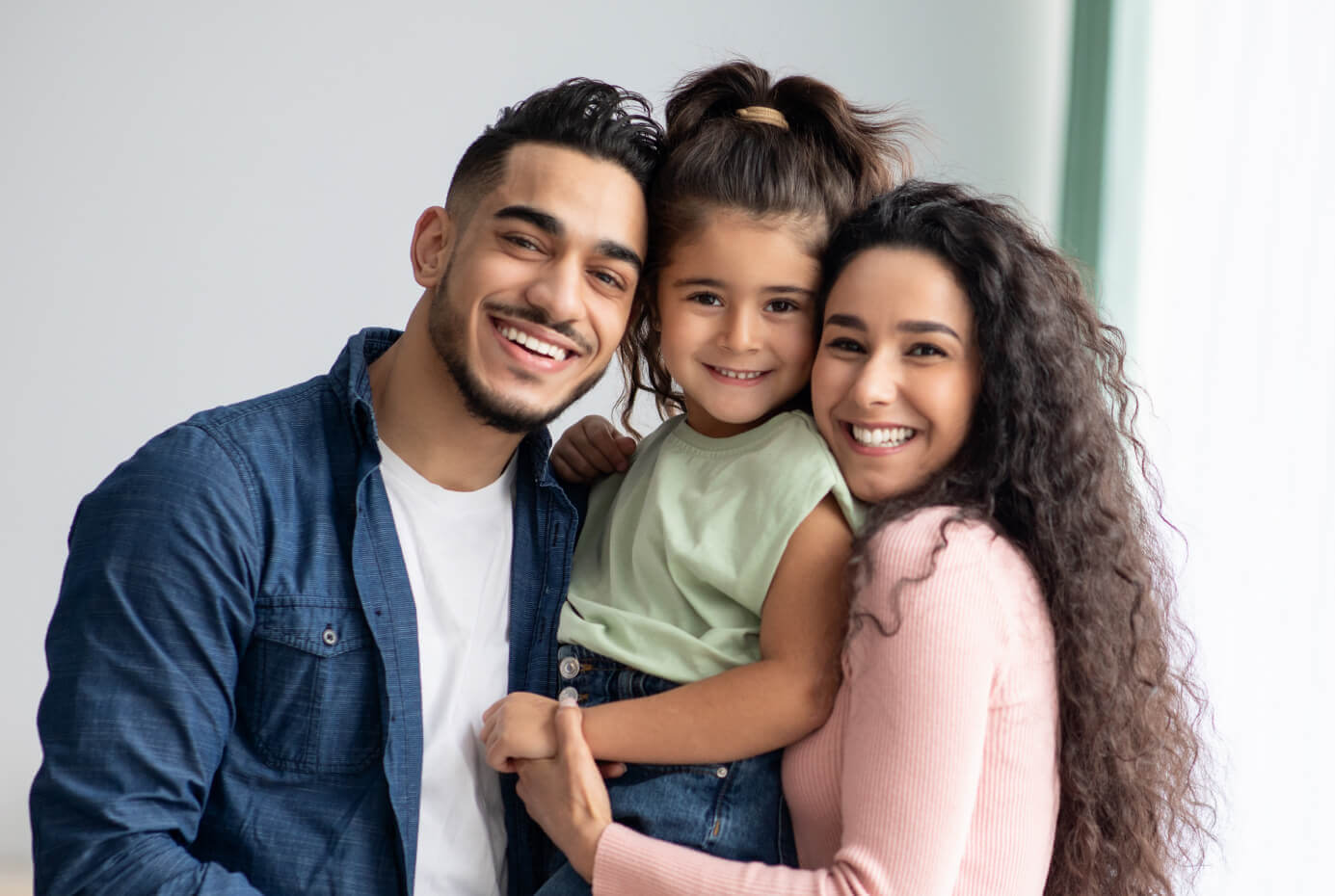 We always assist my mother with meals and chores after school. We trick my father into guessing which meal my mother and which of us created, and he always comes out on top. Although our family is small and straightforward, it is the best thing that I must always guard.
Xem thêm các chủ đề khác:
Cách trả lời mẫu IELTS Speaking Part 3 chủ đề Family
Để đạt band điểm Speaking cao chủ đề Talk about your family trong phòng thi, bạn cần đưa ra được câu trả lời mạch lạc, logic, câu cú được liên kết chặt chữ với nhau, sử dụng các từ vựng ăn điểm để gây ấn tượng với ban giám khảo.
Bên cạnh đó, bạn cũng cần chú ý ngữ pháp, phát âm để bài nói được đạt kết quả cao nhất.
Câu hỏi thường gặp trong chủ đề Talk about your family
Is family a priority in your nation?
Oh sure, it is without a doubt important, and I know this since young people are urged to settle down and start their own families as soon as possible in my nation. Another indication that family is highly valued in this country is the deference and respect that children are supposed to show toward their parents.
How has the average family size changed in your nation over the past few decades?
Family structures have changed recently, moving away from large extended families living together in one home and toward nuclear families. As a result, there are now only 3 or 4 individuals on average living in one family in my nation. There used to be more people since kids lived with both their parents and their grandparents in addition to their parents.
What part do grandparents play in your culture's families?
In this country, grandparents, in my opinion, play a crucial part in the family. They can provide care for their grandchildren since many families require both parents to work outside the home in order to put food on the table. So it makes sense that the grandparents would volunteer to take care of the children. Since it provides them a chance to connect with their grandchildren, they genuinely look forward to this as well.
Do you believe that the government or families should be in charge of providing care for the elderly?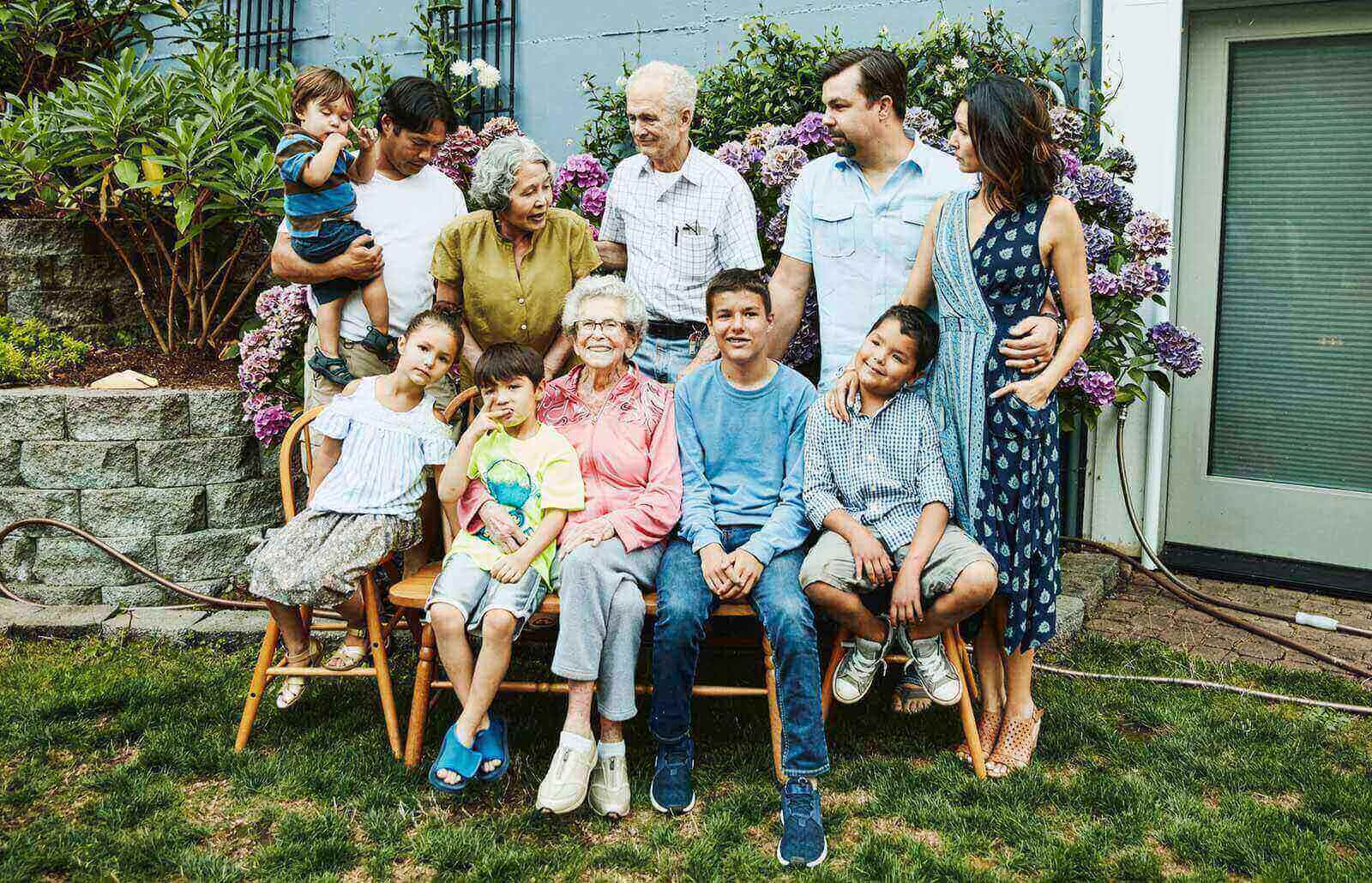 My opinion is that the family must be involved. Being in a family is all about taking care of your own old, thus each family has this responsibility. If families quit taking care of their elderly members, then all social norms should be ignored. In addition, other issues merit the government's attention more.
Do you come from a big or small family?
I don't have a big family. No siblings and no pets. There is just my father, my mother, and I. I am aware that having a large family has numerous benefits, but I wouldn't trade mine for the sake of money.
How much time do you get to spend with your family members?
I frequently spend a couple hours with my folks each day. The remainder of the family is rather dispersed, so we have to make plans in advance to visit one another. Typically, we don't meet again until the eve of Christmas or New Year's.
How well-adjusted are you to your family?
Sample: To be honest, the relationship is difficult. I constantly dispute with my younger sister. Naturally, siblings will act in such way. Despite having differing viewpoints, we occasionally get along and have a lot of common interests. We talk for a very long time once we start talking about something.
Which is preferable—growing up in a huge extended family or a tiny family?
I believe that kids from smaller homes typically achieve more in school and on their own than kids from larger households. Because the expenses of running a small family are cheaper, it is simpler for both parents to juggle work and family obligations.
Như vậy, bài viết đã tổng hợp lại cho bạn những từ vựng, thành ngữ, các câu hỏi trong chủ đề talk about your family. Unia.vn hy vọng những kiến thức bài viết cung cấp có thể giúp ích cho bạn trong việc rèn luyện kỹ năng speaking và đạt điểm cao trong kỳ thi IELTS tới nhé!