Talk about lifestyle là chủ đề phổ biến trong các phần thi IELTS Speaking. Đối với chủ đề này, bạn có thể chia sẻ về cách nhìn cuộc sống của mình để mọi người có cái nhìn tích cực và lạc quan hơn.
Bài viết hôm nay, UNI Academy sẽ tổng hợp cho bạn các từ vựng, cấu trúc câu, bài mẫu và dàn ý của chủ đề này, giúp bạn có thêm vốn từ vựng cũng như tự tin chia sẻ về quan điểm của mình nhé!
Từ vựng cho chủ đề talk about lifestyle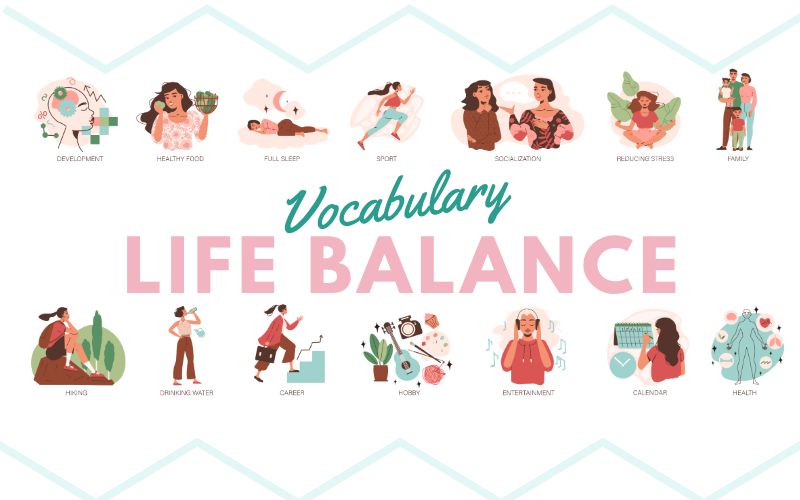 Một số từ vựng chủ đề lifestyle
Disease: bệnh
Consume: tiêu thụ
Well-being: khỏe mạnh, vui vẻ
Symptoms: triệu chứng
Life-changing: mang tính chất quan trọng, có khả năng làm thay đổi cuộc sống
Culprit: thủ phạm/nguyên nhân (xấu)
Sufferings: những đau đớn/những điều không hay mà một người phải trải qua
Out of sight, out of mind: xa mặt cách lòng/mắt không thấy, tim không đau.
Craving: cơn thèm
Fiber: Chất xơ
Một số từ vựng liên quan đến việc rèn luyện lối sống lành mạnh
Accumulate: tích tụ
Accumulation: sự tích tụ
Acupuncture: phương pháp châm cứu
Affection: sự ảnh hưởng
Antibiotics: chất kháng sinh
Appetite: sự thèm ăn
Stocky: lùn và mập
Breakthrough: bước đột phá
Cardiovascular: thuộc tim mạch
Chronic: kéo dài kinh niên (bệnh tật)
Chubby: mũm mĩm, mập mạp
Chunky: lùn và mập
Diabetes: bệnh tiểu đường
Dietary: thuộc chế độ ăn kiêng
Diet: chế độ ăn kiêng
Dietician: chuyên gia vê chê độ ăn kiêng
Equality: sự công bằng
Quality: chất lượng
Quantity: số lượng
Hypertension: chứng tăng huyết áp
Immunity: sự miễn dịch
Indent: làm lõm xuống
Induce: xui khiến
Intake: lấy vào, nạp vào
Inhale: hít vào
Infection: sự lây nhiễm
Intestine: ruột
Irritable: dễ cáu, dễ kích động
Irritate: chọc tức, kích động
Jeopardy: nguy cơ, cảnh nguy hiểm (in jeopardy)
Longevity: tuổi thọ
Meditation: sự trăm tư, sự thiền
Motivation: động lực, động cơ
Motivate: thúc đẩy, khuyến khích
Nutritious: bổ dưỡng, có dinh dưỡng
Nutrition: sự nuôi dưỡng
Nutrient: chất dinh dưỡng
Nutritionist: chuyên gia dinh dưỡng
Malnutrition: sự suy dinh dưỡng
Obesity: bệnh béo phì
Obese: béo phì
Organically: hữu cơ
Precaution: sự đề phòng
Prescription: đơn thuốc
Rejuvenate: làm trẻ lại, làm trẻ hóa
Sanctuary: nơi trú ẩn, khu bảo tồn
Một số từ vựng liên quan đến sức khỏe
To be fit: Dáng vóc cân đối
Sleeping habits: Thói quen ngủ
To lack sleep: Sự thiếu ngủ
Organic food: Thực phẩm hữu cơ
Vegetarian food: Đồ ăn chay
Processed food: Thực phẩm đóng hộp
Junk food: Đồ ăn vặt
Fast food: Đồ ăn nhanh
Disseminate information: Phổ biến thông tin
To implement policies: Áp dụng chính sách
Healthy lifestyle: Lối sống lành mạnh
Engage in sports: Tham gia hoạt động thể thao
To be conscious: Có ý thức về vấn đề gì đó
Intense workout: Tập luyện cường độ cao
To limit sugar intake: Hạn chế lượng đường nạp vào (cơ thể)
To stay active: Duy trì hoạt động thường xuyên
To hit the gym: Đến phòng tập
To lose weight: Giảm cân
To hold yourself accountable: Chấp nhận việc bản thân cần phải chịu trách cho thứ gì đó
Sore throat: Đau họng
Disease prevention: Phòng chống bệnh tật
Health benefits: Lợi ích cho sức khỏe
Early diagnosis: Chẩn đoán sớm
Disorder: Rối loạn
Mental illness: Bệnh tâm lý
To reduce one's stress levels: Giảm bớt mức độ căng thẳng
To build up resistance to disease: Tăng cường sức đề kháng, chống lại bệnh tật
To go on a diet: Tiến hành chế độ ăn kiêng
Make a full recovery: Bình phục hoàn toàn
Side effects: Tác dụng phụ
Adverse reaction: Phản ứng ngược
Consult the doctor: Hỏi ý kiến bác sĩ
To alleviate (the) pain/symptoms: Giảm đau, giảm triệu chứng
Cấu trúc dùng trong chủ đề talk about lifestyle
Để trả lời cho câu hỏi cho chủ đề talk about lifestyle, bạn có thể tham khảo một số cấu trúc dưới đây:
When it comes to + N, …. : Về vấn đề gì đó/ khi nói đến chủ đề gì đó
It + be + time + when + S – V: Chính là vào thời điểm đó khi ai đó làm một việc gì
To come across + N: Vô tình nhìn thấy điều gì đó
What I mean is that + S – V: Ý của tôi là…
To adopt + a skill/ lifestyle: bắt đầu học/ áp dụng một kỹ năng/ lối sống
Xem thêm:
Một số ý tưởng cho chủ đề talk about lifestyle
Nếu chưa có ý tưởng cho bài nói của mình, bạn có thể tham khảo những ý chính dưới đây
Nói về lối sống lành mạnh
I lead a healthy/active/busy lifestyle.
My lifestyle is quite sedentary/busy/relaxed.
I'm a big fan of a minimalist lifestyle.
I'm trying to adopt a more sustainable lifestyle.
Nói về thói quen hàng ngày
My daily routine consists of waking up early, exercising, and eating a healthy breakfast.
I always try to make time for meditation or yoga in the morning.
I have a habit of reading before bed every night.
I usually go to bed and wake up at the same time every day.
Nói về thói quen ăn uống
I'm a vegetarian/vegan/pescatarian.
I try to eat a balanced diet with plenty of fruits and vegetables.
I avoid processed foods and try to cook at home as much as possible.
I have a sweet tooth and love indulging in desserts.
Nói về thói quen tập thể dục
I enjoy running/cycling/swimming/yoga.
I try to work out at least three times a week.
I like to challenge myself by trying new fitness activities.
I'm not very athletic, but I enjoy taking walks or hiking in nature.
Nói về thói quen giải trí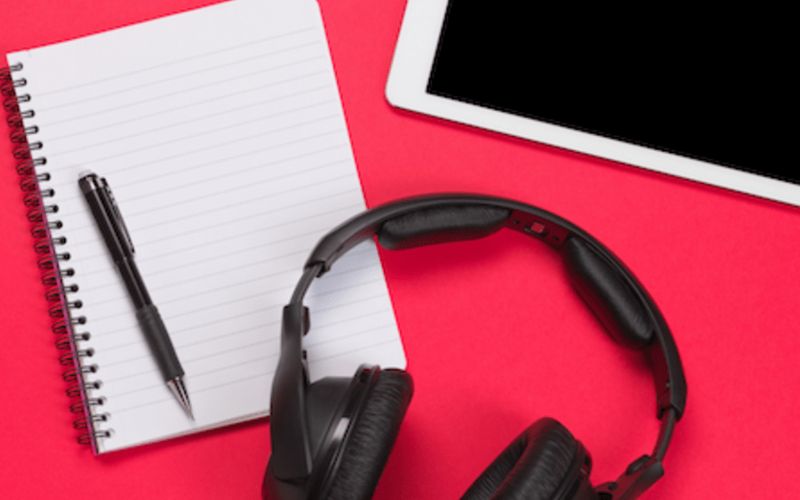 In my free time, I like to read/listen to music/watch movies.
I enjoy traveling and exploring new places.
I love spending time with my friends and family.
I have a passion for art/photography/writing.
Nói về lối sống tự do, không có quy tắc
I don't like to plan too much and prefer to go with the flow.
I enjoy spontaneous adventures and trying new things.
I'm not very structured and tend to procrastinate a lot.
I believe in living in the moment and enjoying life to the fullest.
Dàn ý bài nói chủ đề talk about lifestyle
Khi nói về chủ đề talk about lifestyle, bạn có thể tham khảo dàn ý dưới đây: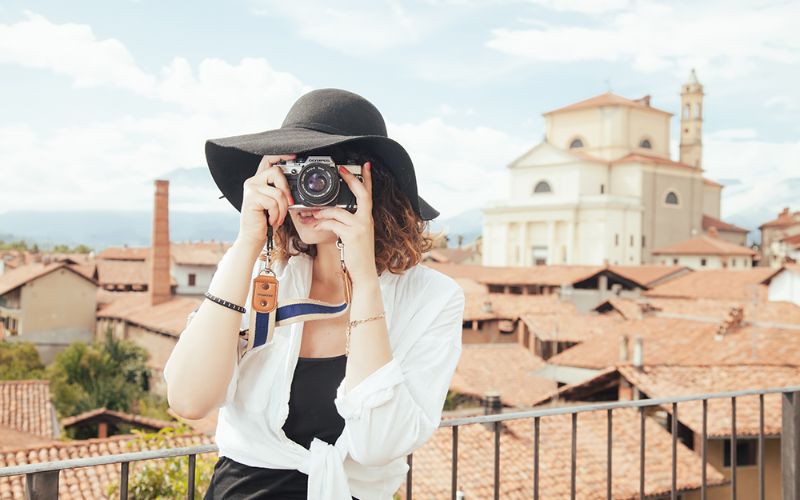 Giới thiệu về lifestyle và tầm quan trọng của lifestyle
My lifestyle is centred around personal growth and development, as I believe that taking care of my physical, emotional, and mental well-being is key to living a fulfilling life.
Living a healthy lifestyle is essential to me, as it helps me feel more energized, focused, and capable of tackling whatever challenges come my way.
I believe that our lifestyle choices can greatly impact our overall quality of life, which is why I strive to make choices that align with my values and priorities.
Nói về healthy lifestyle
Importance of a healthy lifestyle
Daily routine
Eating habits and nutrition
Physical exercise and activity
Nói về sở thích cá nhân
Reading, music, movies
Traveling and exploring
Spending time with friends and family
Pursuing passions and interests
Lời khuyên về lối sống giản dị
Prioritize self-care and make time for activities that bring you joy and fulfillment. Your mental and emotional well-being are just as important as your physical health.
Be mindful of your diet and make sure to incorporate a variety of nutritious foods. What you put into your body has a direct impact on your overall health and well-being.
Don't be afraid to try new things and step outside of your comfort zone. Embracing new experiences can help you grow and discover new passions in life.
Kết luận về lifestyle
Our lifestyle choices can greatly impact our overall health, happiness, and well-being.
By prioritizing healthy habits and self-care, we can improve our quality of life and achieve our personal goals.
It's important to find a lifestyle that aligns with our values and brings us fulfillment, as this can greatly contribute to our long-term happiness and success.
Bài mẫu chủ đề Describe a healthy lifestyle you know
Bài mẫu 1
Nowadays, people are increasingly prioritizing their health and fitness, investing significant amounts of time and effort to maintain their well-being. In this regard, I would like to shed light on an effective and easy-to-follow healthy lifestyle.
Recently, I had been feeling lethargic and unproductive for several weeks, and I was searching for ways to break out of this rut. While browsing the internet, I stumbled upon an article that emphasized the benefits of a healthy lifestyle, particularly the importance of taking a morning walk to stay active and fit.
After reading through the article and considering its benefits, I decided to give it a try. For the past few days, I have been visiting a nearby park in the morning, taking brisk walks, breathing in fresh air, and spending time relaxing on the lush green grass.
Since starting this routine, I have noticed significant improvements in both my physical and mental well-being. I have also made changes to my diet, incorporating dairy products, fresh fruits, and green vegetables. These lifestyle changes have helped me break out of my fatigue and improve my concentration levels, and I believe they are healthy habits that can easily be incorporated into our daily lives.
Xem thêm:
Bài mẫu 2
Maintaining a healthy lifestyle requires striking a balance between work and personal life, as well as between exercise and diet. Even when you're busy, it's important to make time for exercise or leisure activities. You don't necessarily need to spend hours at the gym – even a short break from work to do some stretching can help keep you fit and healthy. With more people leading sedentary lifestyles, it's crucial to remind ourselves not to sit for too long.
Diet is also a critical component of a healthy lifestyle. While it can be tempting to indulge in unhealthy foods, it's important to prioritize foods that are hygienic and carefully prepared.
Of course, treating ourselves occasionally is okay, as I did with a slice of cheese pizza yesterday. Additionally, staying hydrated by drinking plenty of water is vital, as it accounts for 60% of the human body weight and is essential for effective metabolism.
Bài mẫu 3
Lifestyle refers to the way in which an individual or a group of people live their lives. It encompasses a wide range of factors, including diet, exercise, work, leisure, social interactions, and overall well-being.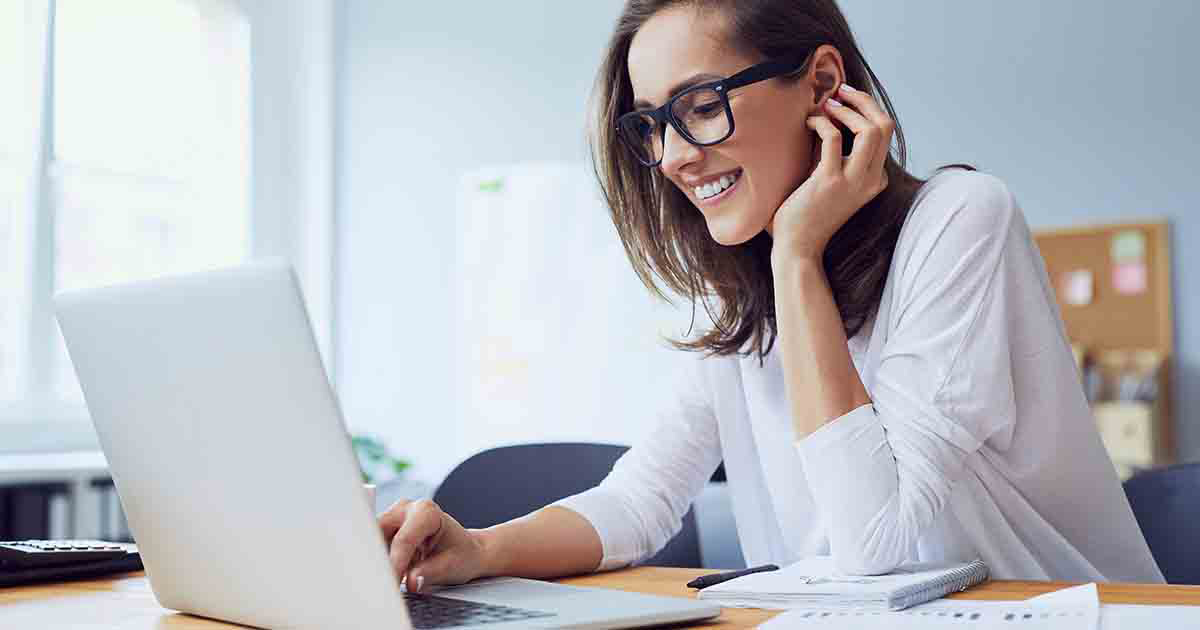 In recent years, the concept of lifestyle has become increasingly important, with more and more people recognizing the impact that it can have on their physical and mental health. Adopting healthy habits such as regular exercise, balanced diet, good sleep, and stress management can help improve overall well-being and reduce the risk of various diseases.
In addition to physical health, lifestyle also plays a crucial role in mental health. Practices such as mindfulness, meditation, and spending quality time with loved ones can help improve mental health and reduce stress levels.
It's important to note that lifestyle is unique to each individual and can vary based on personal preferences, cultural norms, and environmental factors. What works for one person may not work for another, and it's essential to find a lifestyle that works best for you.
Overall, lifestyle is a critical component of a healthy and fulfilling life. By adopting healthy habits and making conscious choices, we can lead happier, more productive lives and enjoy the benefits of good health and well-being.
Bài mẫu 4
Living a healthy and fulfilling life is something we all strive for, but sometimes it can be difficult to know where to begin. The good news is that there are simple and effective ways to enhance your lifestyle and improve your overall well-being.
One of the most important things you can do is prioritize self-care. This means getting enough sleep, eating a balanced diet, and staying physically active. It also means engaging in relaxation techniques such as meditation or yoga to reduce stress and promote mental well-being.
In addition to self-care, practicing gratitude is a powerful tool for increasing happiness and satisfaction in life. By taking time each day to reflect on the things you're grateful for, you can shift your focus towards the positive aspects of your life and improve your overall outlook.
Setting goals is another excellent way to stay motivated and work towards something meaningful. Whether it's a career goal, a fitness goal, or a personal goal, having something to strive for can give you a sense of purpose and direction. Just make sure to set achievable goals and track your progress along the way.
Social connections are also essential to our well-being. Make an effort to connect with others, whether it's through joining a club, volunteering, or spending time with friends and family. Having a strong support network can help reduce stress, improve mood, and provide a sense of belonging.
Finally, pursuing your passions is a crucial aspect of a fulfilling life. Make time for hobbies and interests that bring you joy, whether it's painting, cooking, or playing music. Pursuing your passions can help reduce stress, increase creativity, and promote overall well-being.
In conclusion, improving your lifestyle doesn't have to be complicated or overwhelming. By prioritizing self-care, practicing gratitude, setting goals, connecting with others, and pursuing your passions, you can enhance your quality of life and achieve greater well-being. So take that first step towards a better lifestyle today, and remember to be kind to yourself along the way.
Bài mẫu 5
Lifestyle is a term that encompasses a wide range of activities, habits, and behaviors that individuals engage in on a daily basis. It refers to the way a person lives and how they choose to spend their time, including their work, leisure, and social activities.
Maintaining a healthy and balanced lifestyle is essential for overall well-being and is something that should be given priority in our lives.
One aspect of a healthy lifestyle is physical activity. Regular exercise can help reduce the risk of chronic diseases, such as heart disease and diabetes, and improve overall physical health. It can also enhance mental health, reduce stress levels, and improve cognitive function.
Engaging in physical activity can take many forms, from running and weightlifting to yoga and swimming. It's important to find an activity that you enjoy and that fits into your lifestyle.
Another important aspect of a healthy lifestyle is nutrition. Eating a well-balanced diet that is rich in fruits, vegetables, whole grains, and lean proteins can provide the necessary nutrients for optimal health. It's important to limit the consumption of processed and high-fat foods, as well as sugary beverages, which can contribute to weight gain and chronic health conditions. Drinking plenty of water and staying hydrated is also crucial for good health.
Sleep is another vital component of a healthy lifestyle. Getting enough restful sleep each night can improve overall well-being and prevent a range of health problems, including obesity, heart disease, and depression. It's important to establish a regular sleep routine and create a comfortable sleeping environment to promote good sleep hygiene.
In addition to these factors, maintaining a healthy lifestyle also involves managing stress and maintaining strong social connections. Chronic stress can have a negative impact on physical and mental health, so it's important to find healthy ways to manage stress, such as meditation, yoga, or spending time in nature.
Social connections, such as those formed through friendships, family, and community activities, can provide support and a sense of belonging that can contribute to overall well-being.
In conclusion, a healthy and balanced lifestyle involves many factors, including regular physical activity, a well-balanced diet, restful sleep, stress management, and strong social connections. Incorporating these elements into our daily lives can improve overall well-being and reduce the risk of chronic health problems.
Making small changes to our lifestyle habits can have a big impact on our health and happiness, and it's never too late to start making positive changes. By prioritizing a healthy lifestyle, we can live our best lives and enjoy all that life has to offer.
Như vậy, qua bài viết này, bạn đã biết thêm về tự vựng, cấu trúc câu và các bài mẫu chủ đề talk about lifestyle. Hy vọng với những kiến thức bài viết cung cấp, bạn có thể cải thiện kỹ năng speaking của mình. Ngoài ra, bạn muốn trau dồi kiến thức về tiếng Anh giao tiếp hay tiếng Anh công sở thì khám phá ngay các bài viết hữu ít và ngắn gọn tại Unia.vn nhé!